Tell IAVA & NBC Gary Johnson MUST be included in their Commander-in-Chief forum Wednesday
33
people have signed this petition.
Add your name now!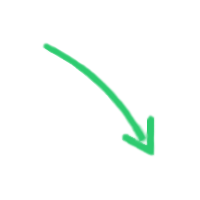 33

people

have signed.

Add your voice!
Maxine K.
signed just now
Adam B.
signed just now
Dear Mr. Lauer and Mr. Rieckhoff:
We write to urge you to reverse your decision to exclude Gov. Gary Johnson from Wednesday's IAVA/NBC Commander-in-Chief forum, as a matter of urgency and the utmost importance.
As you know, an IBD/TIPP poll conducted last week shows Gov. Johnson securing 12 percent of likely voters nationwide. NBC's own poll, conducted at the end of August, reflects this result and shows Gov. Johnson with 11 percent of registered voters. State-level and regional polling shows Gov. Johnson exceeding the 15 percent mark. Countless polls show many voters are actively looking for a candidate other than Hillary Clinton and Donald Trump—and as the only other candidate on the ballot in all fifty states, Gov. Johnson is likely to fill that void.
Moreover, many of the voters most interested in Gov. Johnson and most inclined to vote for him are active duty military. As you undoubtedly are aware, nearly 40 percent of our nation's men and women in uniform support Gov. Johnson for President.
Meanwhile, a Quinnipiac University poll released less than two weeks ago shows that 62 percent of likely voters want Gov. Johnson included in debates, right alongside Hillary Clinton and Donald Trump—not in a "separate but unequal" event.
Given these statistics and trends, it is simply not rational to exclude Gov. Johnson from Wednesday's forum, or include him only in a separate forum. Nor is it a smart business decision. More voters and viewers will inclined to tune into NBC and listen to IAVA's message if Gov. Johnson is included in Wednesday's forum. Both NBC and IAVA will better position themselves from a branding standpoint if Gov. Johnson is allowed to participate.
As you know, over the years, both IAVA and NBC have come to be seen by many American viewers and voters as inherently left-leaning organizations that exist to boost the fortunes of the Democratic Party and Democratic nominees for President. Likewise, many voters believe that NBC has been responsible for the boosting of Mr. Trump since before the primaries, both through the conduct of certain NBC personalities and the manner of NBC's reporting. You can help to nix these perceptions by allowing Gov. Johnson to appear at and participate in Wednesday's forum.
In a race where Secretary Clinton, Mr. Trump and Gov. Johnson are all outlining very different foreign policies, approaches to veterans' care, national security policies, and plans with regard to the Department of Defense and its personnel, this is good business, good politics, and quite simply the right thing to do.
We urge you to reconsider your decision and include Gov. Johnson in Wednesday's forum.
Respectfully,