Derawad & Saadh Pakhandi: Cancer For Sikhism
11
people have signed this petition.
Add your name now!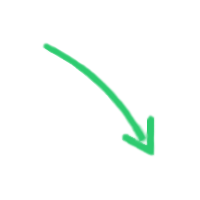 11

people

have signed.

Add your voice!
Maxine K.
signed just now
Adam B.
signed just now
Let us join together and raise our voice against pakhandi saadhs
---
Guru Gobind Singh Jee created the Khalsa brotherhood out of equality and mutual respect. Any person
who claims to be a Sant, Saadh, or Brahmgyani can not be considered as a Sikh, because he has violated the core principle of Sikhi, "EQUALITY" by proclaiming him better than the average Sikhs. This is what the Brahmins did. Saadh, Sant, Brahmgyani (higher status-spiritually speaking) and average Sikhs (middle/lower status) is another form of caste system which has no place in Sikhism. Guru jee gave all of us one status Singh and Kaur, where no one is higher (spiritually speaking) and no one is lower, giving us sense of oneness in the family of Khalsa Panth created by the Guru himself.
---

ਰਹਿਓ ਸੰਤ ਹਉ ਟੋਲਿ ਸਾਧ ਬਹੁਤੇਰੇ ਡਿਠੇ॥ ਸੰਨਿਆਸੀ ਤਪਸੀਅਹ ਮੁਖਹੁ ਏ ਪੰਡਿਤ ਮਿਠੇ

ਬਰਸੁ ਏਕੁ ਹਉ ਫਿਰਿਓ ਕਿਨੈ ਨਹੁ ਪਰਚਉ ਲਾਯਉ ॥ ਕਹਤਿਅਹ ਕਹਤੀ ਸੁਣੀ ਰਹਤ ਕੋ ਖੁਸੀ ਨ ਆਯਉ ॥ ਹਰਿ ਨਾਮੁ ਛੋਡਿ ਦੂਜੈ ਲਗੇ ਤਿਨ੍‍ ਕੇ ਗੁਣ ਹਉ ਕਿਆ ਕਹਉ ॥
ਗੁਰੁ ਦਯਿ ਮਿਲਾਯਉ ਭਿਖਿਆ ਜਿਵ ਤੂ ਰਖਹਿ ਤਿਵ ਰਹਉ ॥2॥20॥
I agree and sign this petition against derawaad and pakhandi saadhs.
Sponsor
Sikh Voice
Links