Change Western Alamance High School's Dress Code
283
signers.
Add your name now!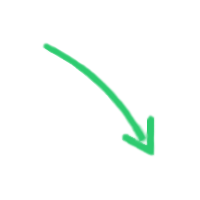 283

signers.

Almost there!

Add your voice!
Maxine K.
signed just now
Adam B.
signed just now
Western Alamance's dress code should be changed because students should have the right to express themselves and feel comfortable at school. The only part of the dress code that I am requesting to change is that all skirts/dresses/shorts must be "at or near the knee in length". I think this should be changed to a dollar bill in length from the knee or no shorter than a student's fingertips when his/her hands are by his/her side.
The reason we have a dress code is because revealing too much skin is "distracting to the learning environment". This is mainly targeted towards females. Basically, Western Alamance is sending out the message that men cannot control themselves and therefore, women need to alter what they wear so that they are not distracting. I find this very demeaning to both men and women. Men are not animals, and women are not simply sexual objects. I don't think 4 extra inches of skin is going to make a boy so distracted that he does not pay attention in class. I do not think that allowing Nike shorts will lower test scores. If it is so much of a problem that the boys at this school cannot control themselves, then maybe we should teach them self-control and respect for their female peers versus teaching women to cover themselves up so that they do not distract their male classmates. This belief is embedding misogyny in our society. We are excusing and even condoning boys seeing women as sexual objects, and teaching women that it their duty to protect themselves. Ideas such as these perpetuates rape culture and leads both females and males to believe that "she was asking for it" if a woman is sexually assaulted. Is this the message our high school should be putting forth?
Another reason we need to change the dress code is that it is extremely difficult for taller girls to find "dress code appropriate" articles of clothing. I could almost guarantee you that 75% or more of dresses available in America today do not come to a 5'8 girl's knees. It is not fair to girls who are tall and have limited options.
Nike athletic shorts, leggings, and yoga pants should also be allowed. They are very comfortable for girls to wear, and there is absolutely nothing wrong with them. I don't think any boy will completely tune out their teacher talking because a girl is wearing Nike shorts (in all honestly, they are very unflattering). It is absolutely ridiculous that female students cannot wear comfortable clothes to school. If anything, allowing these pants/shorts makes a more positive learning environment for women because they will feel comfortable.
Women are more than sexual beings. Men are more than sex-crazed beings.
#IAmMoreThanADistraction