India against bullying
23
people have signed this petition.
Add your name now!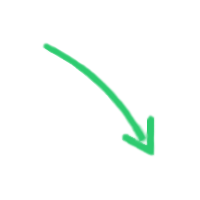 23

people

have signed.

Add your voice!
Maxine K.
signed just now
Adam B.
signed just now
I am one of the million IT workers in India and I believe one of the million voices that have never been heard before. I am creating this petition in the hopes that bullying in the corporate world in India is dealt with legally as a punishable offence. From what I researched I understood that Indian laws do not have anything concrete against bullying in the workplace like they do in western countries. Indian organisations safeguard employees only against extreme cases of harassment such as sexual harassment but there are no concrete policies against bullying.
Recently an unfortunate event that happened to me and the chain of events it set in motion triggered me to think about bullying as a crime. In my case, I have taken the matter to the human resources personnel to investigate my complaint. I do not know how this case will be handled but I have a sense of foreboding that I might get penalised for making a mountain out of a molehill since the general opinion to my situation has been that I should try and accept this as part of growing and learning how to handle stress in an organisation. The icing on the cake was when my bully put in a few words asking me to change my perception and attitude or else I would never grow in my career. Since the bullying happened over a phone call, no proof exists today that I was bullied. The guy who bullied me walked away clean from this incident leaving me to now face music from my company.
I wondered if a man in his thirties like me with ten years industry experience, with an international education and work life is so easily subjected to bullying at workplace here in India, then what about others who have not had my exposure and do not know that it is their right to have a stress free workplace, what about women who are usually easier targets for bullies, what about workers who are easily agitated or anxiety prone? It is then I realised how many millions of us lose ourselves, our self respect, our future, our happiness, our health and most importantly our voices in the face of bullying. I can imagine the silent killer stress taking over the lives of hundreds of thousands of Indians everyday at their workplace due to bullying. I can imagine the shame and the indignation that they had to bury quietly after the bullying was over. I can imagine the fear and the repulsion they face when they face the bully each time.
Unfortunately 99% of the cases will have the bully as a person in a senior position automatically moving the wheels of bureaucracy in his or her favour. I strongly feel that creating awareness is the first step in the long struggle we have against creating a law against bullying in this country. If I can, I would pledge my entire lifetime to research and reveal such bullying cases where the victims are penalised instead of the bullies. It is much more common than we think it is. It doesn't just stop with the corporate world, it runs rampant in academics, sports, in political and government organisations and that list is endless.
The corporate world ideally stands to guarantee a harassment free workplace. However the failure of top notch companies in India, that run on new age philosophies, to tackle bullying leads me to think that they should be the starting point. If you work for such a corporate and have a story about bullying in the corporate world that is untold in the public eye, please email it to indiaagainstbullying@gmail.comConfidentiality is guaranteed that your name or organisation if mentioned will never be revealed or used in any public forum. This data will however, help me in my endeavour to raise an effective petition to the government when enough signatures are obtained. And if you feel you can create a difference by bringing a law against bullying in workplace in India, please sign this petition and send it to your friends.
Let us stand together and raise our voices and say no to BULLYING in Corporate India.
Sponsor
India Against Bullying
Links