Complete I35 Ben White Fly-Overs for South Austin
582
people have signed this petition.
Add your name now!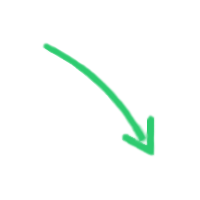 582

people

have signed.

Add your voice!
Maxine K.
signed just now
Adam B.
signed just now
This page is to provide a break-down of information related to the incomplete roadway direct connects at the intersection of Ben White & I35 in Austin Texas. See graphic of what lanes would be needed: http://lionelfelix.com/wp-content/uploads/2007/09/i35.jpg What The Issue Is: The fly-overs that serve the South side(technical name is direct connect) were never completed due to a lack of funding. Anyone going to or coming from south of Ben White from East or West lanes must exit Ben white and travel the frontage road and wait at lights before being allowed to re-enter a highway. Traffic at these frontage road turns is getting so bad that cars are often backed up half a mile or more. In the case of Eastbound Ben White to I35 South, traffic often backs up from the exit of Ben White all the way to the I35 South frontage turn. Why TXDOT and CAMPO should care: This is also an intersection of an interstate highway and a state highway. It seems that a federal road traffic flow improvement project should take precedence over a local city/state improvement. CAMPO - http://www.campotexas.org/, the tri-county agency responsible for allocating funds and approving projects does not have these direct-connects in their plans that go out to 2012. This does not by any means mean that CAMPO has done anything wrong, there are many important road improvements around Hays, Travis and Williamson counties that must get done to serve our ever-growing city. CAMPO is VERY interested in hearing from residents and is quite receptive to all inquiries. With 45 on the plans to connect Mopac with 1626 and ultimately with I35 creating a big loop and 1327 connecting to the Eastern loop 130, traffic around South Austin will significantly increase What petitioners are seeking: Show CAMPO, TXDOT (http://www.dot.state.tx.us/) and our elected officials (http://www.campotexas.org/comm_tpb.php) that these incomplete fly-overs are causing massive traffic problems that will continue to get worse and adversely impact residents and businesses south of Ben White. In addition, completing these fly-overs will allow smoother growth for the Southern communities. We need CAMPO, TXDOT and our elected officials hear our request and approve a project to complete the direct-connects in the next 24 months. The fly-over is not in the current TIP (Traffic Improvement Program) and if we do not act quickly, we could see this put off for years. http://www.campotexas.org/programs_tip.php At a recent CAMPO meeting, I was told that it may be 2020 before the direct-connects are built. That\'s 12 years! See what the budget looks like as it stands. When we get a significant number of signers we will provide the data to CAMPO, TXDOT and legislators. Summary: The good news is that no one is opposed to finishing the project. In speaking to reps from CAMPO and TXDOT, everyone was enthusiastic about completing the direct-connects. The only issue is budgeting and priority and that\'s in the hands of those who vote on this. No people or agencies are being directly or indirectly blamed for the lack of the fly-overs. I believe that everyone understands the realities of a fixed number of budget dollars, fixed resources and the constraints of the space-time continuum. This petition is only to help decisionmakers understand that there is a need and we are asking those who represent us to assist in addressing that need in the near term. We are often told to think globally and act locally, this is a great opportunity to do just that. Please send the petition link around so you can say you helped fix some of Austin\'s traffic problems. Or at the very least you can get home quicker! For more information that didn\'t fit on this page: http://lionelfelix.com/page_id=185
Sponsor
The group sponsoring this effort is all of us who live in areas south of 71 / Ben White. If you want to take more of an active role, please send an email or leave a comment.
Links
http://www.campotexas.org/ http://www.dot.state.tx.us/ Photo of the proposed changes http://lionelfelix.com/wp-content/uploads/2007/09/i35.jpg