I support the Woodman Field Neighbors Association...No Lights at Woodman or Fortunato Field
13
people have signed this petition.
Add your name now!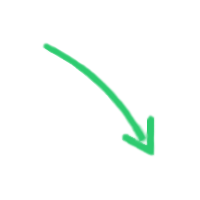 13

people

have signed.

Add your voice!
Maxine K.
signed just now
Adam B.
signed just now
Woodman Field Neighbors

We are Montclair residents who want to ensure that activities at Woodman and Fortunato Fields are consistent with their location in a residential neighborhood. We support high school athletics but oppose permanent lighting for night games and late night practices out of concern for our quality of life.
Background on increased field use
More than 300 households are located within three blocks of Woodman and Fortunato Fields. Neither field has a large parking lot so visitors must park in the surrounding streets during games and practices.
In March 2004, the Board of Education considered plans for a sports complex at Woodman Field. The plans included renovating and expanding a field house and installing permanent lighting. A group of neighbors formed the Woodman Field Neighbors Association (WFNA) to oppose the plans out of concerns about noise and light pollution, crime and safety, and parking and traffic issues. In February 2006, after significant discussion with WFNA, the Board of Education approved blueprints that reasonably altered the initial plans to make the new facility consistent with its location in a residential neighborhood. The BOE-approved plans did not include lights at Woodman or Fortunato Field. The high school athletics program also agreed to specific conditions on their use of the fields so that the increased field use would not be too disruptive.
Health and Safety Concerns
Boosters of the athletic programs, especially football, have continued to press for permanent lighting at Woodman and Fortunato Fields. They want to conduct nightly practices and/or games at both fields. This could mean approximately six home night games every fall for the varsity football team alone, together with soccer and lacrosse games, junior varsity, freshman and youth league games, and nightly practices for most or all of these teams.
On Thursday, October 2, 2014, the varsity football team hosted its first ever night game using temporary lights. Although the game was called a "community" event, it was held without the input of the neighboring community that would bear the brunt of the problems occurring as a result. The October 2 game proved that the concerns WFNA raised in 2004 and afterwards were well founded.
Some fans keyed a local resident's car and vandalized signs on her lawn, bashing them against a stone wall near the sidewalk. A fan urinated in a neighbor's property. Other fans returning from the game jumped a neighbor's back fence, cut through her yard, and unlocked the gate (which kept the dog in). Other fans lit fireworks in another neighbor's yard. In another incident, fans smashed signs in two yards and, when one neighbor asked them to respect our property, the fans yelled profanities. A large group of teens loitered at the end of one driveway well after the game. The police could not stop any of this.
The October 2 game also showed that night games create the potential for far more serious crimes that endanger both residents and the young people who attend the games, particularly if games were held on Fridays or Saturdays instead of a school night. Some students brought alcohol to the game, raising the prospect that they drove drunk afterwards. After the game, two young men rode on the hood of a car for several hundred feet. And before the game, two groups of teens on Essex Avenue engaged in a verbal altercation and threatened one another. Fortunately, this verbal exchange did not escalate into the kind of violence that occurred after a rivalry game between Belleville and Nutley this September, when police reported five incidents of assault, robbery and obstruction of justice. A September 15, 2014 story in the Belleville Times quoted a detective as saying, "Unfortunately you get a Friday night game under the lights, Nutley badly beat Belleville and it just started off a series of events, whether or not they were related to another, one can speculate." Similarly, over the weekend of October 17-18, three people were stabbed after two separate night football games on Long Island, according to a Washington Times report of October 19, 2014. And in 2009 after a hockey game between Montclair and Montclair Kimberly Academy at Clary Anderson arena, approximately 20 teens engaged in what the media described as a "huge fight" fueled in part by alcohol the kids brought to the game. It is unrealistic to think that increased policing (which could only come at great expense to taxpayers) would eliminate the potential for such serious crimes.
The noise from the October 2 game registered up to 100 decibels from a backyard on Montclair Avenue, two blocks away from Woodman Field—louder than a passing diesel truck (80) and the minimum required of a commuter train horn (96). Many of our young children complained that the PA system and band were so loud they could not get to sleep. The Town, itself, has recognized the degradation in quality of life that occurs from night-time noise; in 2008, the Town successfully applied for Quiet Zones that ban train horns between 7 p.m. and 7 a.m. The Town also has banned night-time use of leaf-blowers, which register 70 decibels, because of health hazards to residents.
Stadium lights cast light not just onto the field but also into neighboring houses, surrounding streets and the sky. Over-illumination has been linked to serious health effects, such as insomnia, hypertension, fatigue and stress, and negative environmental impacts, such as disruption of nighttime ecosystems and threats to nocturnalwildlife.
The increased attendance during Thursday's game also caused unprecedented parking and traffic issues in the surrounding residential streets, which are not meant to serve as parking lots for crowded stadium events. Cars were illegally parked too close to driveways and, in some cases, blocked driveways. Traffic on Essex and Chestnut street prevented pedestrians from crossing. Surrounding streets were gridlocked and cars cruised the neighboring streets for parking.
If night games were conducted at Woodman and Fortunato Fields, the events of October 2 would become a regular occurrence.
Night Games Have Costs
Thursday's night game almost certainly constituted a nuisance as defined under the Town Code and was not consistent with the residential zoning of the area. Fans also violated municipal ordinances on trespassing, disorderly conduct, loitering and off-street parking. Even if direct costs to install lights were privately funded, hosting night games would require significant municipal spending for overtime police pay, traffic and parking enforcement, environmental impact reports, increased maintenance and electric bills, increased greenhouse gas emissions due to energy consumption, and the potential expense of ensuing legal battles. Money and attention spent on lights reduces the resources the Town can devote to priorities that are more important than football and other athletics, like reducing taxes or the $80 million municipal debt.
Our Responses to Common Arguments for Lights
The main reason given by proponents of night games is the more exciting atmosphere and better community spirit. If this is the driving force behind the desire for night-time lighting, then the athletic programs should consider renting existing stadiums that have lights and dedicated parking, such as the field at Montclair State University. The small incremental value of a more enjoyable game experience at night versus during the day should not come at the expense of residents' quality of life and right to be free of trespassing, vandalism, disorderly conduct, or worse. Others have argued that we are a democracy and the majority should rule. Democracies are not merely about majority rule, however, but also about respecting (and protecting) the rights of those who are not in the majority. And in any event, in a Baristanet poll conducted the week after the night game, significantly more people voted against lights than voted for them. Another reason given for night games is the desire for increased practice time. The Montclair Mounties football team, however, has won nearly two dozen state sectional championships all without permanent lighting at Woodman Field.
Some supporters of night games have pointed out that neighbors knowingly bought homes next to the athletic fields. But residents moved near a field that did NOT have lights. Before buying our homes, many of us specifically checked that the neighboring football field did not host night games, because we were well aware that night games diminish the quality of life in the surrounding area. The athletic programs play and practice in a residential neighborhood and should expect restrictions on their activities.
Proponents of night games also claimed that Montclair is the only town that does not play games at night. However, the football team in neighboring Glen Ridge plays home games in the day. In fact, in a May 2014 report concerning upgrades to Glen Ridge's Hurrell field, the Mayor "reiterated that there would not be lights placed" at the field. In any event, Montclair is unique. Many would rather preserve Montclair's special and respectful sense of community than see Montclair place undue importance on football and other sports due to pressure to be like "other towns."
* * *
We support high school athletics and are happy to host the crowds that attend day games. But we believe the athletic programs should respect the neighbors of Woodman and Fortunato Fields and continue their successful tradition of playing games during daylight hours.