Protect College Football Tradition: Let the USC Spirit of Troy's Drum Major Stab the Rose Bowl Field
1643
people have signed this petition.
Add your name now!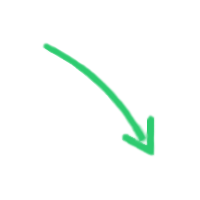 1643

people

have signed.

Add your voice!
Maxine K.
signed just now
Adam B.
signed just now
As you may have heard or seen by now, a group of UCLA fans have gotten together and demanded that the University of Southern California Trojan Marching Band do away with a tradition - the Drum Major's salute in which he stabs the field to signify the start of "battle" - at the upcoming Crosstown Showdown which takes place at the Rose Bowl this Saturday. Apparently, the UCLA Athletic Department has decreed if the Drum Major performs his traditional salute, which he does at every home game and any away game that features the full band, then the band will not be allowed to perform during halftime. They are also threatening violence upon the Spirit of Troy by wishing to place football players at midfield to prevent a forty-year tradition all based on an unsubstantiated and poorly supported claim of being "disrespectful."

Our rivalry is unique in that our proximity results in year-round interaction with each other. High school friends are split, co-workers make bets to wear each others gear, and "mixed marriages" are playfully tested. As a fan, the usually good-natured but highly contentious lead up to the game is part of the full experience. Some people can take this too seriously and seem to find imagined slights everywhere they look. If you get enough people like that together, it often results in unfounded hysteria. And this hysteria has turned into a witch hunt.

There are two simple facts to this situation. One, the Drum Major driving it to mid-field and plunging his sword into the ground has been going on decades. It is woven into the fabric of college football history and recognizable around the world. Regardless of the location or the opponent, Trojan tradition stays the same. It is a practice that has absolutely nothing to do with UCLA. It never has and it never will. Two, some Bruin fans vehemently don't like when he does it at the Rose Bowl and are essentially blackmailing USC into altering tradition out of pettiness. The true show of disrespect here is by these individuals who seek to rob fans of the full glory and tradition that is USC vs. UCLA football. This is banning Ohio State's band from "dotting the I." This is like telling Notre Dame to leave their leprechaun at home. This is barring FSU's Seminole from spearing the field on horseback. This is prohibiting UCLA's 8-clap because their student body shouts obscenities during it...well, that one actually has some merit to it.

So the question before us now is do we let a group of overzealous fans significantly undermine one of the greatest rivalries in college football based on childish whims or do we stand together as true fans and declare loudly that we will not bow to the baseless pressures of a loud few? This is a call not just to Trojans fans but to all fans because, if this is successful, who's to say your tradition won't be the next to fall? They are trying to do this quietly because they know it isn't right. It is time to drag this into the light. Call, email and tweet the Rose Bowl officials, news and sportscasters. Voice your support of the TMB to USC's Athletic Department and let the band know you stand behind them. Let UCLA know that you do not approve of these kinds of strong-arm tactics.

Be loud. Be heard. Fight On.
Links