I support Parole for Jonathan Jay Krieger #0230137
41
people have signed this petition.
Add your name now!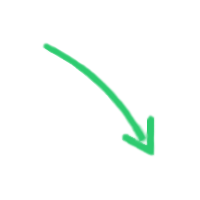 41

people

have signed.

Add your voice!
Maxine K.
signed just now
Adam B.
signed just now
Jonathan was born to parents who were outlaw type bikers in 1973. To say he was raised in a broken home (until placed in an Orphanage in 1982) would be an understatement.
In February, 1989 the acting chaplain told Jonathan that Orphanage administrators had decided to kick him out and had left the responsibility of doing so to him. He even threatened to call the cops to arrest Jonathan for trespassing unless Jonathan left the facility immediately. He led administrators to believe that Jonathan simply packed his things and left of his own accord. By the time Jonathan discovered the lie, it was too late to help his situation.
So at age 15 Jonathan was homeless, staying with friends from school when able, but otherwise cold, dirty and hungry. He was denied assistance from D.S.S., and unable to get a job because he had no legal guardian to authorize his employment. Water, food and shelter are essential to survival and typically are not free, so his criminal lifestyle originated from necessity. He spent the remainder of his youth in and out of jail and the youth prison system, where he began his current sentence as a R.Y.O (Regular Youth Offender) serving life plus 40 years for 2nd degree murder and robbery with dangerous weapon. He transferred to the adult prison system in 1995. This is what happened.
A 23 year old man named, Henry, whom Jonathan had known for about a year and regarded as a friend, feigned interest in some jewelry Jonathan hoped to trade for cash and/or marijuana, luringJonathan out into the countryside where he offered Jonathan a homosexual proposition, which Jonathan politely declined. Apparently inspired by Jonathan's politeness, he then attempted to coerce Jonathan into compliance, igniting an argument which ended up with Henry pulling the car over to the roadside to let Jonathan out. As Jonathan exited the vehicle, Henry told him he could not tell anyone that Henry was gay. Jonathan responded by stating that he could and called Henry a fag. Henry then exited the vehicle, brandishing a .38 revolver, and attempted to shoot Jonathan whilst screaming obscenities at him. The State Bureau of Investigation (SBI) reports on the revolver state that the bases of two center fire cartridges were marked by the firing pin, and due to a malfunction that causes it to strike off center, the bullets failed to discharge. The revolver misfired twice giving Jonathan time to draw a weapon of his own and return fire, resulting in Henry's death.
After that, Jonathan's distrust of local authorities led him to make a series of terrible decisions regarding what to do next. One thing led to another and eventually Jonathan was asked to attend investigators for an interview. Jonathan went voluntarily and cooperated fully, explaining how what started off as a petty nonviolent crime erupted into a life or death situation, in which he took the life of someone he had thought was a friend, and that afterward he just got paranoid. The authorities turned to truth on its head, and effectively nailed Jonathan to a cross, so to speak.
The law under which Jonathan was sentenced has since become outdated. Though he completed service of the mandatory minimum term of 17 years on May 7, 2011, he remains incarcerated, and will continue to be until the time of his death if not granted parole. May 7, 2014 will mark 20 years Jonathan has served on the outdated sentence. That's 3 years more than required by law, and if he were sentenced under current law, he would already have completed his sentences and been released.
Should tax payers of North Carolina and these United States of America continue to foot the (perpetually inflating) bill for Jonathan to stay in prison over time? Can you afford to? Especially considering that he now has solid support from family and friends waiting to assist and guide his transition into society?
If your answer is, NO! Please sign below.