I Support Gregory Alan Elliott
5276
signers.
Add your name now!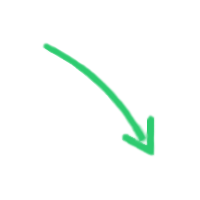 5276

signers.

Almost there!

Add your voice!
Maxine K.
signed just now
Adam B.
signed just now
Gregory Alan Elliott, a Toronto man, has been charged with harassing two female (feminist) political activists. There is no evidence that Elliot ever threatened either women or sexually harassed them.
The National Post states:
"The criminal harassment charge is rooted in the alleged victim's perception of the offending conduct.
The statute says if that conduct caused the alleged victims "reasonably, in all the circumstances, to fear for their safety", that's good enough.
Yet Guthrie and Reilly didn't behave as though they were remotely frightened or intimidated: They convened a meeting of friends to discuss how Elliott should be publicly shamed; they bombarded their followers with furious tweets and retweets about him (including a grotesque suggestion from someone pretending she was a 13-year-old that he was a pedophile); they could and did dish it out.
"They were not vulnerable," Murphy said once. "They are very accomplished, politically savvy women. If they can't handle being mentioned in the tail end of a political discussion (on Twitter), then they're in the wrong business."
Greg Elliott disagreed with feminists on twitter, like many people have done before and should have the right to do. Greg lost his job and is now having to go to court because of these ladies' vendetta against freedom of speech and those who disagree with them. Regardless of your views on feminism or Greg's actions, if he loses this trial it sets a precedent for future similar cases. A precedent that will put people in prison for having different opinions and expressing them online.
I am hoping to not only show how many people believe in freedom of speech for all opinions, but to also find Greg Elliott. Greg has lost his job, and is currently in a trial that if convicted could put him in jail for six months. Greg, if you are reading this please contact me through my twitter @lauren_southern which I have followed you on. Send me a Direct Message and I would love to help set up a campaign to pay for your legal costs.
*UPDATE* Apparently Greg has been banned from going on the internet until the trial is over. So if you see this petition and you know Greg, his lawyer or one of his sons please get in contact with me. You can email me at lauren4liberty@gmail.com or contact me through twitter @lauren_southern.
*UPDATE* Greg's son Clayton emailed me yesterday, thank you so much for all your help everyone! Please keep signing the petition though as it is seriously helping Greg and his family with morale. In the email his son stated that the petition has "..given my dad a lot of encouragement and has put some wind under his wings for these next few months awaiting a verdict."
Clayton has started an Indiegogo to raise money for their legal fees, you can go and check it out here: https://life.indiegogo.com/fundraisers/gregory-ala...
:)
Here are some articles on the situation:
http://news.nationalpost.com/full-comment/christie...