I support a Southwood Lazy River Pool at TownCenter
164
people have signed this petition.
Add your name now!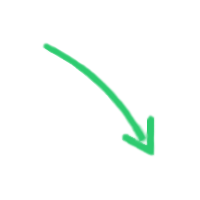 164

people

have signed.

Add your voice!
Maxine K.
signed just now
Adam B.
signed just now
The need for a 2nd Community Pool at Southwood is no doubt clear. It's every day that the "overcrowding" is obvious to those who patronize the pool. What has been unclear, is what kind of pool to do as a 2nd, how much will it cost and where will it be located?
While our community could go the traditional route of a lap pool or another kidney shaped pool, there is a great opportunity to make this next pool another unique offering of our community.
While we "Southwooders" know just how special our community is, we still fight the uphill battle of competing for future homeowners with other areas. Killearn, for example, still offers far more infrastructure, amenities, school options, shopping and restaurants. The Buck Lake/Mahan corridor is another rising competitor with the growth in retail and the strong potential of a new mall on Mahan in the near future.
Southwood is now 14 years old. Our community's amenities are now "tired" and proving to be undersized to support the current and future number of residents.
The Southwood TownCenter has clearly never been the vibrant destination we all hoped (and even expected) it would be. While it's merchants appear to be doing "better" the foundation of the businesses there is a very thin one.
THE POSITIVE IMPACTS FOR SOUTHWOOD:
This Petition is for an initiative that will positively impact Southwood residents on 3 fronts:
1) Create a Unique Selling Proposition for Southwood (Demand = Increased Home Values)
2) Drastically rejuvenate the Southwood TownCenter with a regional draw that will not only bring a large number of people to that area, but also a place they will stay for hours. This Lazy River initiative will not only be a positive draw, it will also serve as a lightning rod for additional growth in developing the area. TownCenter requires "density" of residents and this initiative stands to also bring a high-rise of multi-family housing with prospects of additional retail on the ground floor. THAT kind of development would assure not only the longevity of TownCenter but also an ability for it to thrive.
3) Utilize the great need for a 2nd Pool in Southwood to create a pool amenity that has broad appeal to meet the needs of families with kids, exercise buffs, older residents and our collective guests.
LAZY RIVER APPEAL AND BENEFITS:
• Unique: There is no other amenity like this in Tallahassee or the surrounding area. You have to go to Orlando or Atlanta (3 hour plus drives) to experience anything like this.
• Appeals to All Types: Young Children, Students, Parents, Singles, Retirees
• Versatile Use: Relaxation by floating on a float, Socializing by tying floats together, Exercise by walking against the current, Fun for Kids as they "ride" in floats.
• Reduces "Crowded" Feeling: Since the premise of a lazy river is to keep people moving, the sense of crowding is mitigated. In a traditional pool, you see and "feel" just how many people are in the pool. In a Lazy River, you are limited to feeling just those people immediately near you.
• Shallower/Safer: Lazy River pools are generally only 3-4' deep, greatly reducing the potential for drowning as a teen or adult can stand up to get above the height of the water (compared to the standard 6-8' depth of a traditional pool).
YOUR SUPPORT IS NEEDED:
1) In signing this petition, you are stating that you agree with the merits and benefits of a Lazy River.
2) In signing this petition, you are stating that you believe Southwood TownCenter is the best location for a Lazy River amenity.
3) In signing this petition, you are stating that you are willing to support a Lazy River financially with an increase in homeowner assessments up to $100/year ($8.33/month).
THE GOAL:
The goal of this petition is to get a minimum of 500 Southwood Homeowners and residents to support the Lazy River Initiative and prove to both our CDD Board and St. Joe that our community wants to see this become a reality for all the reasons stated above. Thanks soo much for your support.
Please Share this with as many people in the community as possible.