I Pledge to Choose Love
11
people have signed this petition.
Add your name now!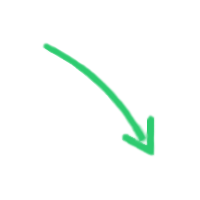 11

people

have signed.

Add your voice!
Maxine K.
signed just now
Adam B.
signed just now
We all have a choice. I choose love.
I will take care of the orphan and welcome the refugee.
I will work with every ember of my being to defy racism.
I will, as a white person, admit openly I benefit from a nation wide system catered to white privilege,
and not hide that fact.
I will seek peace and when need be, even work with reparations to my brothers and sisters of color, even to my own status and material detriment. I will stand with them and protect them with all I have in me from those that seek their destruction or any ill will based on their race.
In conversations with other white persons, if racist comments are made, I will speak up and not stay silent.
And, I will have a grace in those conversation for my white brothers and sisters who aren't there yet, but will work to gracefully and not just "let it slide".
I will work with every ember of my being to defy sexism.
( if you have a daughter) I will raise her to know her incredible, unimaginable worth as a princess of God. I will teach her to respect her body. I will raise her up in courage and teach her about inner strength and passion and warn her of being type-casted into a role assigned to her by culture.
(if you have a son) I will raise him to be a man of his word, a man of integrity and courage to speak up to his peers and leaders and never be ashamed of doing what is right, even if it costs him. I will teach him about his very blessed position - being a white middle class American male, and how he will - by no will and work of his own- have a huge advantage in life over the rest of every people group in the USA ( and much of the world). I will teach him to love people and value them as children of God sharing this earth, and not commodities to increase his own wealth and power. I will train him to see women as equals and never as consumables. I will teach him to live giving out of his blessing to those that do not have the advantages he is born with, and help elevate persons of color in our culture- even at a detriment to his own comfort-because that will create a better world.
I will willingly open my home, heart and resources to the foreigner escaping terrible situations. I will aim to show them a hospitality that can melt the fears that haunt their minds from what they have endured. I will befriend them and openly show them love. And repeat.
I will seek to do what I can to reduce the damage being done to our earth. I will seek to be less consumeristic and seek presence more than material presents.
I will support alternative uses of energy that are sustainable.
I will not sit back and join voices about how terrible things are, how terrible they will continue to be and not do anything. Nor will I say "have hope !"emptily.
I will act.
I will have hope and spread hope.
I will actively seek the betterment of my community- not just people like me, but all those I share this life space with, and not stay in my clique and consume, shop, and seek to make just my family more wealthy, have more gadgets, go on more trips, be more affluent…I will simplify life to give.
Should there be opportunity for me to help, use my skills, my money or my possessions to bring home this points for a better America, I will not hold back.
I will search out opportunities in my community to love people, and actively participate and partner with those doing so.
I will not fear.
I choose love.
I choose love.
I choose love.
And I will be the change and America will get better.
Signed,