"I CANT BREATHE" In honor of Mr. George Floyd
25
people have signed this petition.
Add your name now!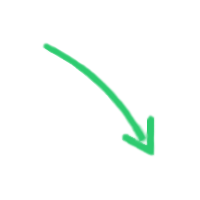 25

people

have signed.

Add your voice!
Maxine K.
signed just now
Adam B.
signed just now
Heal the World Foundation, while offering its sincerest condolences to the Floyd family for the tragic loss of our brother George Floyd, would also like to take this opportunity to go on public record of having added its voice of support to the growing universal call for justice to be served to all 4 of the former, Minneapolis Police officers culpable in the heinous and egregious crime of murder, perpetrated by them against Mr. Floyd.



Also, at this time, Heal the World Foundation, would like to introduce its sponsorship of the "I CAN'T BREATHE" Petition. We intend to circulate this Petition nationally seeking to have it signed by a minimum of ONE MILLION AMERICANS.


With the name of our Creator, of the heavens and the earth and of all human beings, the one that has promulgated as Creator the universal law of justice and equality and has endowed all human beings with certain unalienable rights that are Guaranteed under the constitution of these United States of America -


WE HEREBY SUBMIT THE PROCLAMATION OF THIS PETITION
(I). In order to hereby call upon the U.S. Attorney General, William Barr, to immediately direct the Department of Justice (DOJ) to undertake the conduct of an investigation into the academies responsible for the training of Police Cadets as well as the Police Unions and Police Benevolent Associations, in order to determine as to what extent that White Supremacist, Anarchist or other terrorist leaning organizations, or their influence, have infiltrated into the hierarchy of leadership and/or into the rank and file membership of these respective Institutions and Organizations.


(II). We also call upon His Excellency, Antonio Guterres, Secretary-General of the United Nations to have its security council draft a resolution in order to take a vote, for the purpose of universally condemning the brutal apartheid-like oppression which is being systematically perpetrated on a daily basis upon the defenseless, unarmed, indigenous African American citizens of the United States of America, by U.S. Law Enforcement Agencies.


(III). We also call upon the Honorable Dr. Tedros Adhanom Ghebreyesus, Director-General of The World Health Organization (WHO) to convene a summit of all of the world's leading Psychiatrists, Psychologists, and Sociologists to deal with the worldwide pandemic disease of racism and to classify racism as a mental disorder that must be assessed and treated much like we are currently dealing with the COVID-19 pandemic.


(IV). Lastly, we also call upon the leadership of the Congress of the United States of both houses, Madam Speaker Nancy Pelosi and Senate Majority Leader Mitch McConnell to sponsor and to pass laws prohibiting anyone who is found to have a predilection for racist attitudes and tendencies, to be legally barred no matter whether they are elected or appointed from being able to serve in any office of public trust.


For such individuals bearing such archaic attitudes would only serve to undermine our nation's security and further obfuscate our nations already fragile democracy.