Veterans for a Hydrogen Economy
118
people have signed this petition.
Add your name now!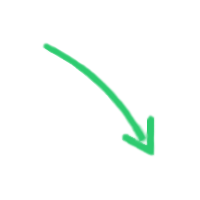 118

people

have signed.

Add your voice!
Maxine K.
signed just now
Adam B.
signed just now
Please join with the veterans of America by signing the attached petition. Petitions will be consolidated and delivered to the Congress of the United States by veterans, along with a request to fund a hydrogen economy and fund it now, not when the oil interests are ready. Money now available needs to be redirected into a hydrogen economy. THE PREMISE The entire U.S. residential, commercial, industrial and transportation energy usage should be, and can be, converted from the present fossil fuel based system to a hydrogen based system. This is not a new idea and is already being done in other parts of the world. The consumer end use products are already well along in development and the equipment and devises needed to produce, store and utilize the hydrogen are now commercially available. The question is: will the U.S. join…and take advantage of… a revolution now well under way Or…will we allow this transition to be intentionally delayed so oil and fossil fuel interests can be served for a few remaining years to the benefit of no one except themselves…a few oil millionaires who happen to be invested in fossil fuels The United States today has everything it needs to make an immediate conversion to a hydrogen economy to replace our existing fossil fuel based economy. The first questions are always how disruptive will it be and how could a transition this enormous possibly be paid for The answer is that virtually all people will benefit and as for the funding; money already in place, and earmarked, can be diverted to totally fund a nationwide hydrogen economy. It will not cost you a dime…and you and your children will benefit greatly. The United States has all of the resources in terms of wind as well as sodiumborates to be an energy developer, and even exporter, not an oil importer. THE BENEFITS Here's who wins with a hydrogen economy: Jobs…they stay here in America. Good paying jobs in local communities building and maintaining wind generators, electrolyzers, reformers, vehicles, HFC generator sets. A whole new world of economic development. The U.S. could be energy exporters instead of oil importers; we lose $90 billion a year just at the gasoline pump alone to places like Saudi Arabia. This money would stay in the U.S. Four states alone have the wind resources to supply the entire U.S. electricity demand. U.S. Economy…$80 billion per year flows directly to the Persian Gulf from your purchases at the gasoline pump alone. Would you rather buy energy from a North Dakota farmer or a Saudi prince Peace and Security…Our addiction to oil is the real reason our peace and security are threatened, and also a drain on our military budget. We spend tens of billions of dollars per year to protect our access to oil, wasting money and ultimately making us less safe. Some of this money can be diverted directly into a hydrogen economy and it will leave us stronger in the process. We should fight for freedom and democracy, not oil. Global warming…Using hydrogen as a fuel produces no carbon dioxide or pollutants. A hydrogen economy would give an immediate 80% reduction in air pollution and global warming greenhouse gases. Our children deserve to inherit a world that is sustainable and clean. How will we pay for all of this To date the entire hydrogen fuel cell (HFC) and automobile industry have spent an estimated $2 billion for all research, development and testing of hydrogen fuel cell vehicles and other equipment. For $500 billion the whole economy of the U.S. could be transitioned to hydrogen. Without costing the average person a dime this money could be made available from several different sources at least ten times over. The problem isn't finding the $500 billion. $500 billion over ten years would be a good start. There are at least four different places that this money could come from…none of them affecting you. Not only could $500 billion be made available but ten times that amount could be diverted from places that you probably have not even imagined in your wildest dreams, but it's time you found out about them. Here is just one example: The Bush tax rebate plan would give $516 billion to the wealthiest 1% over seven years. These are people that will become at least a millionaire over again and again, every year (incomes starting at $1.12 million) without any rebate. Let's give these patriotic citizens the opportunity to forego this gift from the Bush administration and use the money to put America on a hydrogen economy now. WHAT TO DO ABOUT IT As a citizen, take action with petition drives to show your congress you want the $500 billion transferred from welfare for the rich to the development of a hydrogen economy. Tell them you want the hydrogen economy now, not when the oil companies are ready. Tell them that $500 billion is the tip of the "welfare for the rich" iceberg. If you are a congressperson simply tap into the greatest political windfall imaginable. A world of economic development with huge environmental, peace and social benefits. Join the veterans of America to fight a real battle, sign the VHE petition now.
Sponsor
U.S. Veterans, their families and all who share the belief that our country would benefit in many ways if we transitioned from a fossil fuel economy, based on oil and coal, to a hydrogen based economy. http://www.vhheusa.org.
Links
http://iatp.org Sustainable development http://awea.org Wind energy http://usfcc.org Fuel cells http://ucsusa.org Union of Concerned Scientists http://ctj.org Tax Justice http://itep.com Tax Policy http://moles.org Environmental http://cdi.org Defense Spending http://ballard.com Hydrogen Fuel Cell Products http://milleniumcell.com Hydrogen Fuel Cell Products