Hydrofracturing Near You?
16
people have signed this petition.
Add your name now!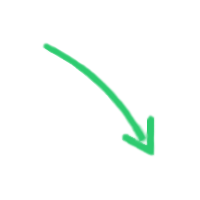 16

people

have signed.

Add your voice!
Maxine K.
signed just now
Adam B.
signed just now
Hydro fracturing Near You is a petition to support giving back the RIGHTS to people in the areas effect by Hydro fracturing also known as "fracking". Looking at the method that fracking employs, concerns have been made but ignored.
 Hydraulic fracturing, or "hydro-fracking," is a form of natural gas extraction in which a pressurized mix of water from lakes or rivers and chemicals are injected  as a fluid mixture, under high pressure deep underground, creating or widening fissures in the rock,  into shale rock formations or coal beds to release trapped natural gas. . Then, sand or another solids, often ceramic beads, is pumped in to keep the fissures propped open so that methane gas can escape from pores and fractures in the rock
How much water will be needed?-The EPA estimates one well per a coal bed can require anywhere from 200,000 litres to more than 1 million litres while a horizontal well in a shale formation can use between 7.5 million to 19 million litres of water.
What chemicals are used?
Although the fluid used in fracking is mostly water,  acids, emulsifiers and other chemicals are added to make the water more viscous and effective at fracturing the rock. These include guar gum, boron, zirconium, titanium, iron and polyacrylamide
Aside from such additives, the process of fracking also releases naturally occurring salts, metals, radioactive elements like barium and strontium and carcinogens like benzene.
Because of this, we are looking to start a petition to stop this from happening, to preserve New Brunswick's Forrest, lakes, streams, rivers, wood lands. We are also looking to save our way of life. We have all fought to save nature in one way or another, in this it is a must that we set an example and give rights to the people in the Counties to decide if they are willing to let Hydro fracking begin. I urge you to please sign this petition if not just for the sake of protecting our land but also to show our National Recourses Department that we will not be ignored. In this the people have already rallied at a public meeting held in Hampton NB last fall 2011 that made it profoundly clear that fracking was not to be even tested for in any areas east of highway #1. Their land was trespassed on so the companies would be able to prospect for a site to drill later on.
 Now a lease has been signed by the same people that said they would protect us, for the Windsor Drilling Company to start as early as next year drilling for oil. We have asked for this not to happen and still it has. We have been ignored and now we are in a very real threat of having not only rivers and streams damaged but our own wells and drinking water as well. The power needs to be given back to the towns and or Counties, in which to vote on something that will affect every person that lives there. Sign our petition in hopes of giving back control to the citizens that live and work in the areas affected by Hydro Fracturing. Its People being denied a voice in the government they elected.  It needs to be our choice to weigh the risks that come with hydro fracturing.  
Thank you all for your time. And please read some of the links on the side of other ways we could make jobs AND save the land. There is not reason why we cant do this, Except our government is not allowing us the tools to do so.
Nov 2012 Fracked for food

http://www.care2.com/greenliving/is-our-food-fracked.html?cid=fb_hl_is-our-food-fracked
Updated April 26th
In addition to this, and the blog (link is on the top of the page), here is the link for the map of New Brunswick showing what companies have the fracturing rights on land from Hampton to Sussex. 
MAP of NB
http://www.cbc.ca/nb/features/fracturedfuture/rights_map.html
 2004-2012 ongoing
 See the fight that already Penobsquis is having to deal with. This could be your home.
http://www.penobsquis.ca/current-news/
Sponsor
Natural Resources Minister Joe Oliver has been very clear: unless you live near or work on controversial energy projects you have no business telling the government what you think. ----October 12, 2011 HAMPTON, N.B. - A town council in New Brunswick has voted unanimously to reject Windsor Energy's request to allow thumper trucks to conduct seismic testing *within Hampton town limits* for shale gas. Also see on Facebook Hydrofracturing Near You
Links