Hydrocephalus does not mean brainless
394
people have signed this petition.
Add your name now!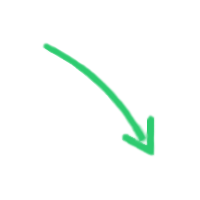 394

people

have signed.

Add your voice!
Maxine K.
signed just now
Adam B.
signed just now
So we have heard a few say having hydrocephalus means you were born with no brain , now we all know this ISNT TRUTH OR FACTUAL you can't not survive life without a brain you can not grow a brain , we are not hating on these people who are claiming this we are not bad mouthing we are stateing FACTS real life when your told you have hydrocephalus MRI scans will show you your brain it looks like there is only 2% brain as the child build up takes over you do have your full 100% brain in there just covered by water people with hydrocephalus aren't brainless or thick or rare or life treating THERE ARE HUMAN BEING WITH THE SAME FEELINGS EMOTIONS ARE WE ALL DO DO NOT BE FOOLED BY THESE PEOPLE CLAIMING THERE ARE BRAINLESS THIS USNT TRUE.....
OUR response from SHINE is in the highlights please read ..
Hydrocephalus as seen on a CT scan of the brain. The black areas in the middle of the brain are abnormally large and filled with fluid.Hydrocephalus is a condition in which there is an abnormal accumulation of cerebrospinal fluid (CSF) within the brain.[1] This typically causes increased pressure inside the skull. Older people may have headaches, double vision, poor balance, urinary incontinence, personality changes, or mental impairment. In babies there may be a rapid increase in head size. Other symptoms may include vomiting, sleepiness, seizures, and downward pointing of the eyes.[1]Hydrocephalus can occur due to birth defectsor be acquired later in life.[1] Associated birth defects include neural tube defects and those that result in aqueductal stenosis.[1][2] Other causes include meningitis, brain tumors, traumatic brain injury, intraventricular hemorrhage, and subarachnoid hemorrhage. There are four types of hydrocephalus: communicating, non-communicating, ex-vacuo, and normal pressure. Diagnosis is typically by examination and medical imaging.[1]Hydrocephalus is typically treated by the surgical placement of a shunt system. A procedure called a third ventriculostomy may be an option in a few people. Complications from shunts may include overdrainage, underdrainage, mechanical failure, infection, or obstruction. This may require replacement. Outcomes are variable; however, many lead normal lives. Without treatment death may occur.[1]