HWY 97 IN PLACE
156
people have signed this petition.
Add your name now!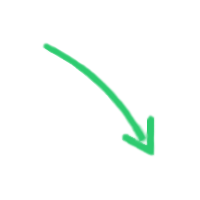 156

people

have signed.

Add your voice!
Maxine K.
signed just now
Adam B.
signed just now
Not Yours to Destroy
The natural beauty of the Valley is a non-renewable natural resource that demands our treasure and protection, not the flippant disregard granted by the By-Pass Committee and our Town Council.
For those of you not living in Peachland before the building of 97C, you must know that Drought Hill was actually a beautiful and inspiring chapter in the Okanagan landscape. Although I doubt it would have competed with Mt Rundle for majesty, it certainly was a nat...ural Beauty, an incredible blend of geology and semi-desert ecology merging naturally with our town. However, with the building of 97C, Drought Hill lost its place as a beautiful aspect of the Land. The Hwy's massive rock cut dividing Peachland from its natural union with the Land and destroying a non-renewable resource, reducing its beauty to a mere shadow of former contribution.
The By-Pass hucksters draw lines on maps to represent their holy grail of transportation schemes but they fail to inform that supporting their agenda is to support further, large scale destruction of something that no one has the right to destroy; the landscape beauty of the valley. Supporting their choice of addressing Hwy issues will result in a 200 meter right of way with massive rock cuts and fills that stretch from Greata Ranch to the top of Princeton that will make the cut on Drought Hill pale in comparison.
Without a doubt one of the main reasons that people emigrate to the Okanagan and settle in Peachland is that we have the most astounding and unbroken vista of natural beauty of any place in the Valley. A simple gaze across the lake, sweeping south toward Squally Point and West toward Greata and Antlers Saddle should be enough to fill even the driest soul with a sense of wonder and appreciation for the arid tapestry of water, rock and flora that we call home.
Like all things natural, the beauty of the Valley was not created by human genius and once vanquished cannot be replaced by further efforts of mankind. Our endeavors to improve transportation, develop land, construct houses, condo's golf courses and commercial enterprise should all be done in a manner that safeguards this non-renewable resource. I maintain as fact, that the beauty of the Okanagan Valley is nothing less than a non-renewable natural resource that when gone today is gone forever.
The beauty of the natural landscape does not belong to Peachland, it does not belong Kelowna or any other Government and it certainly does not belong to the By-Passers. It belongs to everyone that calls the Valley home and we have a collective responsibility to respect its value and preserve it for future generations.
So the next time you wander your favorite walk or spend time enjoying the view, look around, drink it in, its incredible, its priceless, take a photo, paint a picture – heaven forbid your grandchildren need them to see the beauty that was rather than the beauty that is.