Making HVCC acceptable
97
signers.
Add your name now!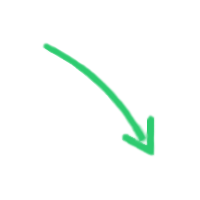 97

signers.

Almost there!

Add your voice!
Maxine K.
signed just now
Adam B.
signed just now
We the undersigned want to make known to the owners of Heritage Village CC that the conditions of the course are no longer acceptable.
While it is certainly understood that the relationship to the river and the weather conditions of 2011 have presented huge challenges, this is not what we are addressing.
We are addressing the general conditions. We have heard over the years that regardless of the conditions HVCC is a "good value". That is no longer the case. The conditions of our course this year have made it an embarrassment to bring guests to.
-Many days our greens are almost unputtably slow. They are kept far too long and are not competitive with other courses.
-Our traps are inconsistant, full of rocks and often unraked at the beginning of the day.
-Our tee boxes are inconsistant and in several cases ragged in condition.
-The maintenance people do a marginal job. Pins are poorly set with old cups sometimes 1/4 inch raised. Tee boxes are set in the way of each other and facing the wrong direction.
-Trimming and edging of fairways, tees, greens and bunkers are substandard.
-Grass growth on the fairways as well as the rough is inconsistant and often non-existant. The need for a new sprinkler system is obvious and urgent.
Ours could easily be the gem it was 50 years ago when it was first developed. Unfortunately without updating all we are now is an old tired facility. One need only venture to any area courses, private or public, and see that we are way behind the times and in need of refreshing. We the undersigned ask that major investment be made toward the areas addressed immediately.
Sponsor
In a message dated 9/20/2011 10:50:01 A.M. Eastern Daylight Time, jayyounghome@gmail.com writes: I respectfully decline. The tone of petition is not my style. I would hope to find a less confrontational way to encourage improvements. Hi Jay, First, I am the author. That by itself would obviously not dissuade you from abstention, but I was hoping to further our sentiments. We have been trying for years to get improvements. Kindly and respectfully. The truth is that at almost every turn we have been ignored. The greatest need by far is a sprinkler system. It is not on the radar screen even though the importance of this has been made clear for years. Watching the purported $10,000,000 project at the water treatment facility causes one to believe that they could free up a few bucks to enhance our course. I do not believe that the tone of the petition is anything short of respectful. It is simply a presentation of thoughts and concerns. If you disagree with those concerns I respectfully back off. But if you agree that its not fun to have deplorable conditions in our rough on much of the course and if you agree that playing on greens difficult to putt on most of the time and that in general our course needs serious updating and attention please look past the concern of confronting management. We have sat with them for years on this matter and are generally ignored. There is nothing rude or confrontational about this kindly worded petition. We are just hoping that strength in volume will help effect change. See you out there, Bob Bannon In a message dated 9/20/2011 9:17:02 A.M. Eastern Daylight Time, larry@marketingresourcesinc.com writes: As probably the longest time member (41 years) at HVCC, I take issue with this request. Heritage Village CC has be a bargain over the four decades I have been a member. We have just had the worst year , weather wise, that I can remember including an epic storm. Instead of complaining, perhaps we should take the weather, economy and timing into account and give these guys a break. Respectfully, Larry Neary Hi Larry, I respect your words very much. I see James McCoy frequently and consider him a friend. I think Pete is a fine individual. Mark is of course as fine a person as one could know and this petition has nothing to do with him. It has to do with the course conditions. And as stipulated in the petition it has nothing to do with the weather this year or even the weather in the past 3 years. It has to do with the course conditions over the past 10 years. I don't know of course whether you play at other facilities with any frequency but many of us do. Our course does not compare with many. We lag significantly behind in almost every area of condition and I do not limit that to just private clubs. There are very few public facilities that do not embarrass us in terms of condition. As to giving them a break. This is not an indictment. It is not even a threat. It is hopefully an appeal in volume that will effect significant change where none has happened in the past. As a member of your representative committee I have sat with James McCoy and Keith Sorensen on many occasions and talked about our needs. The now annual questionnaire that you receive is a product of those discussions. AND some of the requests that we have made have been addressed. In whole I think the people involved with those discussions would tell you that those issues addressed were smaller in nature as well as probably things that would have been done ion the normal course of maintenance. Many believe that the greatest need toward course condition is an updated sprinkler system. This has been requested and debated with HDC management on many occasions. They have agreed that it is needed and even priced it out. However, it appears that after many years of discussing this it is still not on the near horizon. The truth is that while every year there are murmurings from disgruntled members about leaving for this thing or that this year feels different and I am worried. In the end we see most people smiling again in the spring, glad to be back. Glad because of some great employees, a great membership and glad to be playing golf again after the winter. This year feels different to me and I am hearing way too much from way too many about leaving. Some have already made commitments else where and many are looking. Ours could be a jewel. It does take money and many believe that HDC has that money it is just never directed toward us. I respect your words and your opinion and trust that not everyone will agree with the petition. I just hope most will realize that with a voice of numbers we might get a lot of needed work done. I would welcome discussing this further with you or anyone if you liked. You might also consider attending one of our committee meetings. They are generally the last Wednesday of the month downstairs in the dining area. Mark can always tell you when the next meeting is. Thanks, Bob Bannon
Links