Citizens Against Target Shooting in the Huachucas
55
people have signed this petition.
Add your name now!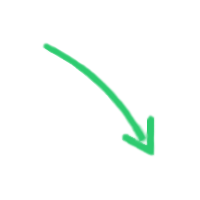 55

people

have signed.

Add your voice!
Maxine K.
signed just now
Adam B.
signed just now
Citizens Against Target Shooting 
in Hunter, Ash, Lutz, Brown Canyons
Hunter, Ash, Lutz, and Brown Canyons in the Huachuca Mountains of southeast Arizona lie within the Coronado National Forest.  These canyons are designated as multiple-use areas by the US Forest Service. According to the USFS, as set forth in law, their mission is to "achieve quality land management under the sustainable multiple-use management concept to meet the diverse needs of people", including:
-  Advocating a conservation ethic in promoting the health, productivity, diversity, and beauty of forests and associated lands
-  Listening to people and responding to their diverse needs in making decisions
-  Protecting and managing the National Forests and Grasslands so they best demonstrate the sustainable multiple-use management concept
[http://www.fs.fed.us/aboutus/mission.shtml]
For many years these canyons have been enjoyed by a multitude of users, including but not limited to hikers, mountain bikers, birders, horseback riders, persons walking dogs, and occasional target shooting. The canyons are an oak woodland with stands of emory and Arizona white oak, sycamores in the riparian area, and manzanita. Birders have long enjoyed the Huachucas, part of the "sky islands" that provide opportunities to see birds whose only US presence are in these mountains.
The target shooting was somewhat held in check for several years by an active canyon cleanup program run by personnel affiliated with a local defense contractor.  More recently however the target shooting presence has increased dramatically, especially in Hunter and Ash canyons in the aftermath of the Monument Fire (June 2011).  Local gun shops and clubs are directing/encouraging shooters to go to Hunter. Signs have been posted regarding not shooting trees, near buildings, or across roads, as well as instructing shooters to pick up their brass and not litter, but law enforcement is understaffed and activity continues. The end result has been severe damage to the oak trees (primarily emory and white oak) in the canyon, nearly constant gunfire on weekends (from dawn to dusk), increasing periods of gunfire throughout the week, and increasing amounts of abandoned shell casings and trash that are both unsightly and harmful to birds and wildlife.  During peak times the number of shooters in Hunter Canyon particularly means that they are not grouped in a single area, but instead are spread out into different parts of the canyon firing in different directions.  As a result many persons feel there is an unacceptable safety risk and that they can no longer enjoy the canyons for recreational purposes.  The canyons have become a de facto, unsupervised and unsafe shooting range. The incessant noise also affects area residents, some of whom liken it to being in a "war zone"; and the noise is also disturbing others using other areas of the Huachucas, e.g. mountain bikers on the nearby John Cooper Trail.
It is noted that target shooters have other options.  There is a public shooting range on Hwy 90 en route to Tombstone.  There are also shooting ranges on Ft Huachuca that may be used. Area residents and persons wishing to enjoy the canyons, however, have no options.
We are opposed to target shooting in the canyons of the Huachucas and ask the USFS to declare these areas as "day-use" only areas wherein discharge of weapons would be disallowed.  We feel that the target shooting, if not stopped, will only continue to increase, not only representing a severe safety hazard, but also rendering the area effectively single-use, destroying natural resources (particularly the oaks and potentially sycamore trees in the riparian area), harming birds and wildlife, and providing an unwelcome disturbance to the area residents.
Sponsor
https://facebook.com/SaveHunterCanyon
Links
https://facebook.com/SaveHunterCanyon