Letter to Chancellor Birgeneau
153
people have signed this petition.
Add your name now!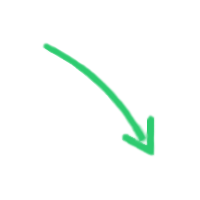 153

people

have signed.

Add your voice!
Maxine K.
signed just now
Adam B.
signed just now
Dear Chancellor Birgeneau,
It is with steadfast commitment and fearless determination that we write again. We have sacrificed our own bodily nourishment for 143 hours and counting to move you to reconsider the current cuts made
in Gender & Women's, African American, and Ethnic Studies. The pain we continue to endure as students of Color, fighting for our histories to be taught in an institution that claims to foster diversity, is a pain as constant and gnawing as hunger itself. It has been 5 days since the first meeting with Administrators, and the University has yet to show they are concerned about the physical health of the strikers who have put their lives on the line to defend a department historically attacked, marginalized, and discredited. In order for you to reconsider these cuts we would like to restate and clarify our demands.
1. To rei
nstate the FTE staff positions in Ethnic Studies/Gender & Women's Studies/African American Studies cut by Organizational Simplification under Operational Excellence (OE).
-- 2.5 FTEs in Ethnic Studies, .5 FTE in Gender a& Women's Studies, and .1 FTE in African American Studies.



2. To end the process of Operational Excellence, specifically the "organizational simplification" of OE that is threatening to cut and marginalizes the Ethnic Studies, Gender & Women's Studies, and African American Studies departments.

3. To
publicly support the Legislative Resolution –ACR 34, co-authored by
Assembly members Ricardo Lara and Luis A. Alejo in support of Ethnic Studies in California.
*See attached letter of support from Assembly Member Lara
4. We demand that the Administration publicly acknowledge the unfulfilled promise of the creation of a Third World College at UC Berkeley, again.

We acknowledge that you consider
the last two demands most feasible however, to agree to symbolic gestures without solid actions to back up your investment in our departments is to make empty promises.
We will continue striking until
we see acknowledgement that all 4 demands are both well within reach of the UC Berkeley administration and are acted upon in good faith.
In the words of Mario Savio:
"There comes a time when the operation of the machine becomes so odious, makes you so sick at heart, that you can't take part, you can't even passively take part, and you've got to put your bodies upon the gears and upon the wheels, upon all the apparatus, and you've got to make it stop. And you've got to indicate to the people who run it, the people who own it, that unless you're free the machine will be prevented from working at all."
Chancellor, o
ur bodies will continue to grind against this machine until you and your administration take action to stop it. We will not be silenced, we will not allow ourselves to get pushed aside, and we will not stop until we are able to study, work and learn as equals to our peers.
We urge you
to make a strong material, not just symbolic, offer to our negotiation team.
Links