HUMAN SAFETY IN LÀNG BÁO CHÍ / THẢO ĐIỀN
2781
signers.
Add your name now!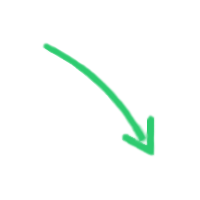 2781

signers.

Almost there!

Add your voice!
Maxine K.
signed just now
Adam B.
signed just now
We are a group of residents both of Vietnamese nationalities and expatriates. In the days from 13-14th of June, in the Làng Báo Chí area, 4 dogs and 1 cat passed away around the same time with similar symptoms: epilepsy followed by sudden death. We took one of the dogs to the veterinary Sài Gòn Vet, where doctor Nguyễn Văn Nghĩa diagnosed her with severe poisoning. This was no rat poison, this was specifically targeted at cats and dogs. This poison can be hazardous to children and adults alike, if ingested it can put people's lives at risk.
A similar incident happened in August 2017, in the same area – Làng Báo Chí, where 18 dogs were killed with the same symptoms and were also diagnosed with poisoning.
With the recent events, we, as residents who have been supporting the city & contributing to building a civilized neighborhood, do not feel safe living here anymore. We wish the authority will get involved in investigating, to bring back safety and peace to us and the people living here.
---
Chúng tôi là người dân bao gồm cả những người nước ngoài và những người dân Việt Nam. Cuối tuần vừa rồi tại khu vực Làng Báo Chí, giai đoạn ngày 13-14 tháng 6 2021, 4 con chó và 1 con mèo đã chết, trong cùng 1 khoảng thời gian và cùng 1 triệu chứng: Động kinh và chết bất thường. 1 con chó được đem đi đến phòng khám thú y Sài Gòn Vet được bác sĩ thú y – tiến sỹ Nguyễn Văn Nghĩa chuẩn đoán bị độc nặng, và chất độc này không phải dành cho chuột mà dành cho chó mèo. Trẻ em hay người lớn có thể nếu vô tình nuốt phải 1 phần rất nhỏ có thể gây độc và ảnh hưởng nghiêm trọng đến tính mạng.
Sự việc này đã được diễn ra vào giai đoạn tháng 8 năm 2017, cùng khu vực Làng Báo Chí, 18 con chó đã chết với cùng 1 triệu chứng và được chuẩn đoán là bị đầu độc.
Với những biến cố vừa qua, chúng tôi là những người dân ủng hộ thành phố và đóng góp để xây dựng khu phố văn minh hiện tại không còn cảm thấy an toàn nữa. Chúng tôi mong muốn ban chỉ đạo vào cuộc điều tra, để mang lại đời sống an toàn và bình yên cho chúng tôi.