Serious Human Rights Case. At Saudi Aramco: Enforced disapearance survivor. Torture Survivor.
22
people have signed this petition.
Add your name now!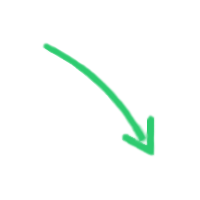 22

people

have signed.

Add your voice!
Maxine K.
signed just now
Adam B.
signed just now
I survived to tell my true story of torture. To tell my story of a huge company trying to silence me. Thank You for the lessons. I will not be silenced!
My emails and telephone conversations have been listened to constantly.
I have lived in fear!I have had a phone call recording of a conversation with my Mom and Dad, that I was having in there house, played back to me on my mobile. I believe to frighten me.
I will not be frightened any longer.
Almost murdered by a company who have a health and safety page that firmly states they have a good ethos, and ethics? I can absolutely verify that nothing on that health & safety page is true.
My story is true and is living proof of that. If a few more people would be brave enough to speak out we could all tell our true stories.
Fact 1: Employed in 2006. VVIP flight attendant. Saudi Arabia Dharan. Saudi Arabia....
Fact 2: Noticed our contracts stated we were entertainers.
Became suspicious when my supervisors began suggesting, making an extra income as some other girls have done. Prostitution.This made me uncomfortable. Later threatening me to take tips. I was not allowed to take and had been told by my boss that this was illegal. I said no!
Told I might lose my job if I didn't start accepting this illegal money. Asked to lie to the pilots, whom they never told about these secret tips. I told them I couldn't work honestly within a team, if I had to lie to my team mates. I believe in being honest with my team mates.
The lawyer saw our illegal contracts. My honesty worried them. I told the lawyer that if all the girls were prostitutes then the Dignitaries, Officials, and Royalty should be very worried. As they were free to speak up about there stories, if they were all on illegal contracts?
Fact 3: Pushed up against the toilet door, one of first flights by a passenger with my supervisor watching! No back up from the supervisor, in fact it was ignored. Even though I drew her attention to it. She smiled and said no, it doesn't usually happen, insinuating that it was my fault.
Another passenger had a huge erection on about the third flight, when he wanted to hug me! He was actually a polite and lovely person usually, and perhaps a mistake. I was very ashamed for him. He was important and I questioned if this was also usual? It was more than uncomfortable! Againmy supervisor who I notified seemed to ignore my question.
Many are caught up in a web of corruption, on a scale bigger than we will ever imagine, perhaps, they will never escape. This is there choice.
Bullied constantly, to date and lead the other passengers on by the girls. I was working with. I said no. I work honestly, diligently, discreetly and did not want to shame anyone. Now my life is more open as it has had to become this way to deal with the persecution that has been constant, for a very difficult 7 years.
Fact 3: Drugged, questioned, and hypnotised to hang myself, by a military marine policeman. This is called enforced dissapearance.
My supervisor witnessed this too. From approx one foot away if she states differently she must be suffering a black out?
This violates a range of human rights issues. Including the right to security. The right not to be subjected to torture or cruel inhumane, degrading treatment or punishment. The right to a legal personality. The right to a fair trial. The right to family life. It removes people from the protection of the law. So torture can be carried out by captors.
This was the second occasion. I was on my own on the first occasion. I was also videod. I told my supervisor about this too. I thought, I had been drugged and questioned. I was told she didn't believe they would do this. So to prove it we went to the consulate.
The military policeman, told us what drugs they use to drug people when they question them! He told me it was a must, and an initiation! Did he seem in a trance yes he did! Just to be clear some of these people were violent in nature, and this I knew. I do also feel some might of had mental health issues. That had not been dealt with. From being in the military. He also had a gun in the room.. Which made me a little anxious!
He told us they always do this illegal practice, here in saudi ( not only in saudi ) to find out info, and use truth drugs. Drugged our drinks. Fondled by a marine. Asked questions about when we lost virginity. I believe these marines had already been drugged. I know they were not sane at this time. They also drugged each other.
I question the validity of the company saudi aramco saying they played no part in it.
I am not familier with military practise. I believe they were being used for something that was very corrupt. They sometimes came on our flights too. As did all the girls, whom at some point I believe were all drugged and questioned, by security: without prior knowledge, and without my drawing attention to it, they would never of known. They were all dating these men and didn't want to believe the truth.
Some girls had woken up around the compound with no memory of how or when they got there. There are more private flight companies in this area all with similar security if not the same!
I understood they were upset, that I seemed to know what was going on around me, when others did not..
No one else had been tortured I believe, as I had. They had been drugged, and asked questions previous to them being taken on to full time position within the companies.
Do I believe some of these world leaders and dignitaries had been drugged, and questioned in the same way. Yes I do. Please speak up all of you who have experienced this. Many muslims also, who might enjoy a drink of wine and believe it to be there fault. As they might feel guilt for drinking, as it is not inline with there faith.
It isn't there fault..
It certainly wasn't my fault.
Things need to change in this world of corruption, oil and politics.
I believe this initially would of been a way of security checking the girls. To make sure they were trustworthy. I was told due to what happened to me they had changed the security checks and the company. This is what I heard being said.
~Note to Saudi Aramco. I am 100% trustworthy. To understand that truth, you do not need to either drug me. Hypnotise me. Or illegally question me.
Those in close contact with the top people within this company,would then be easily controlled by the company. Once they had this information on us, they would put it away for safe keeping. Our spirit would be broken and (I) we would blame ourselves. It is not our fault!
I want to hear from people who have proof of these things.
Fact 4: Hypnotised to hang myself by a marine who had a blazer full of medals for bravery, do I believe he would do this? Truthfully, ( an american military policeman). Threatened again: I had lasik, surgery on my eyes, told he would damage my eyes easily and leave lasting damage. He calmly walked off, ( my supervisor heard this) she witnessed it, after he clicked his fingers, with a trigger to hang myself. A trigger being a hypnotism term. My supervisor I can only guess had lost her own brain as again she said nothing... I am not sure how much proof she needed to believe what was going on. I have never seen anyone who had been brainwashed before.
I had upset someone with my voice of truth.
Fact 5: After trying to process this experience. It was so unbelievable, yet it was true. Left crying, heaving, and in tears for a further 2 weeks, shivering, I lost a stone and a half in weight, barely able to walk. Hallucinations and shock had set in. I notified people. Not one person stood by my side. Lonely, barely alive, and unbelieving of how my life had been destroyed almost overnight. I stood alone in the desert Saudi Aramco compound in Saudi Arabia with people watching me, to see what they could blame me for.
I knew too much. Yet I knew nothing!
Fact 6: Told to do a flight by security officials, and secret service bodyguard. To Dubai.
Not on the flight list.
Then back to Saudi after my Mom and Dad reported me missing in Dubai. Again would of allowed them to do anything they like as the last sighting of me was in Dubai.
I believe I was tortured, drugged and questioned horribly.
I had a near death experience. A genuine one and I survived through praying for my life.
I didn't think I would get out of the country alive! Too scared to speak. I am 100% sure I was questioned and drugged in the most awful way in the hospital. Far worse than anything that had been done previously. I believe I only got out as they thought the damage that had been done, was so severe: I might not of been able to talk about it ever again.. I believe this to be in the first 3 days.
My Mom and Dad were not notified where I was until after 3 days. They knew I wasn't crazy. It was done on purpose. To discredit my story. A calm character, a calm influence on my colleagues before this, I have always been strong. I was very calm at the time, before I was drugged. I didn't know how to believe this reality was so far removed to anything I have ever experienced. If I read it in a book I wouldn't of believed it. Yet it happened to me. My brain hurt! I couldn't make sense of people doing this to a flight attendant. I kept having to tell myself it wasn't real. It was only a dream to make me get through it. I felt I could only survive this trauma if I believed it weren't true. It was true, but my brain had to ignore what was going on, otherwise I don't think my body would of survived the trauma and shock of what I was continually going through...
Terror after terror after an already terrifying ordeal.
Fact 7: It took 2 years. 6 months screaming and crying everyday and night. To believe they could do this. I knew it, but it was so far fetched. True.Yet so unreal, it was something I had never heard of.
Post traumatic stress. Flashbacks where my head was spinning with nightmares, of horrible experiences. Day and night, not all my own even, but dreadful flashbacks slowly coming back of being questioned. Of people being angry at me. Of people torturing me. Hours of the day when I would zone out, and get upset. Scream. How could I survive someone doing this to me? This is something they do all the time.
Fact 8: Washington were in the offices. It was made clear that my version would be denied! Clearly I could not trust one person. To be who they said they were. Not even my friends. The cia, ss, and marines were our friends to, yet I learnt they never really have friends. I believe they had been drugging them and practising on them before they did what they did to me! They also practised on each other.
In the Saudi Aramco Hospital! I was told they did this a lot in the consulate too. I want them to look into it:
I also know that in the hospital people were watching them do what they did to me. Like I was some experiment. They also videod me. Washington will have these videos.... As will Saudi
Aramco. I have a vivid memory of speaking to a camera when drugged, and agreeing to allow them to experiment on me. I was drugged and told what to say. Sometimes they would be laughing. I would like others who have experienced this to bravely step forward. Tell me your stories. Lets stop this happening once and for all. Put an end to it. Take this petition to Saudi Aramco. Washington. Downing Street. Saudi Arabia. The court of human rights. The united nations,and wherever else, it needs to go to make a much needed change. These countries need to evolve. As do these outdated military, techniques.
Fact 9: I was made to sign a new contract saying I worked for Saudi Aramco USA, ( and was now a flight attendant) I couldn't speak my name. I didn't even know my name, my brain was so badly damaged. I was threatened. Told I should be grateful they were going to put me in prison. I blamed myself at this point. I only found out later this is how people who have been abused this badly feel. I was barely alive. My soul was dying. They fully understood this too. They wanted me to die! It would of been much easier for them.
They made sure people had a false impression of the truth, so I found it difficult to explain the truth to anyone.
Fact 10: I have spent 7 years struggling with threats from Saudi Aramco. I have been called deranged by the lawyer who will not give me my medical records. Telling me to sue the american military. I have no heating, or electricity. Sometimes I have gone weeks without proper food. I need treatment for post traumatic stress. I want this issue looked into and I want it to go to court.
The united nations. In-humane is quite possibly the biggest understatement ever. I stood up for myself in a country where women are not allowed a voice. Or a life if they stand up for some very basic rights....
There are not many torture survivors who have come away unscathed. I am not unscathed yet. I want to be. I will work to be.
I want others to speak up. If this has happened to others. I want to hear there stories. We need to hear these stories it is the only way to stop such atrocities, abuse of the human spirit. I know there are others too scared to speak up. I don't want anyone to be afraid anymore. I don't want to be afraid.
Please forward this as much as you can and sign, and think good thoughts. Send good energy I don't want marines, being blamed. I want the truth Saudi Aramco!
What I went through was terrible, but I want to make a difference with it. I love the Middle East but they are never going to evolve if they don't start being honest, about there illegal activities. Not only Saudi Arabia. The United States this is your problem too. Britain: Ask more questions.
Torture should not be allowed ever! Torture of your own flight attendant, who was very innocent, is beyond anyone's comprehension. It's still beyond my comprehension.
Yet I know it is true.
Thank You for your support and please pass this on. Help me get justice.
Yours Sincerely
Maxine x x x