Hugs at school, problem or not?
11
people have signed this petition.
Add your name now!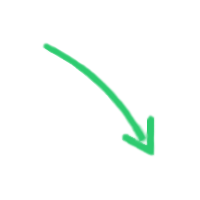 11

people

have signed.

Add your voice!
Maxine K.
signed just now
Adam B.
signed just now
"Dear Mrs. Hall Re: Physical contact First off, I would just like to welcome you to our big and warm, Central Park family (Don't worry, I won't give you a hug) you may have realized, from my previous line, what I am writing to you about. It has come to my attention, (Being a central park student) that there have been some problems about the amount of touch-feely actions going on. In my opinion, I feel that you are overreacting about this situation. First of all, I believe that most people are completely fine about the way people at our school have physical contact with them. I also am aware of the incident that occurred recently, and even though those students were obviously uncomfortable with the situation they were in, it is an extremely rare occurrence and in no means represents all of us, and shouldn't be used to judge the entire group of intermediates. In my opinion, if you do, it will just be like if South Africa drops a bomb on the United States, and then the United States retaliating with Atomic bombs on the entire British Commonwealth. It just doesn't make sense. Secondly, I believe that you should practice what you preach. For example, you talk to the 8's about firm communication and not just an unclear message. Yet, from what I have been hearing, you completely disregarded to inform the teachers what the assembly we had was about, which in my opinion, I believe it to be severely irresponsible. Finally, I want to just tell you, that the intermediates of this school are not a naïve in the slightest, and not only can stand up for ourselves, but can make decisions fine on our own (Heck, we made it this far already). We as a whole are the type of people you only get to meet once in a lifetime. Together, no matter what our differences, we stand up for each and every person in our family even if it may be a "suicide" mission. Overall, I just hope we can sort this dispute out without any difficulties. Sincerely, Anonymous" By agreeing to this petition, I *Insert name* would like for you to please find another way to solve this, or at least loosen the rules a bit. Thank you.