HS2 - impending devastation of Hampstead
752
signers.
Add your name now!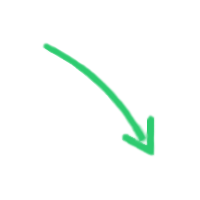 752

signers.

Almost there!

Add your voice!
Maxine K.
signed just now
Adam B.
signed just now
The building of the proposed High Speed 2 rail link (HS2) from London to the West Midlands will have very serious consequences for Hampstead and the surrounding area, which are likely to last for 9-10 years from 2016 to 2025.
Below is the text of a letter to the Prime Minister which I and members of the Heath and Hampstead Society will be hand delivering to Downing Street on 24 February, 2014. The environmental consultation closes on Monday 27th February 2014.
Please sign the petition before 23 February, 2014. We plan to present a hard copy of the signed petition letter to 10 Downing Street before the end of the consultation period.
Text of letter to the Prime Minister:
Dear Prime Minister,
HS2 – potential effects on Hampstead, a village in North West London
We, the residents of Hampstead, are presenting this petition to you and calling on the government to stop HS2 or to consider alternatives to ameliorate the effects on our village of Hampstead.
Hampstead is in North West London and is steeped in history. It has many listed buildings and retains the institutional memory of the lives and work of artistic, musical and literary giants, such John Constable, Sir Edward Elgar and Evelyn Waugh to name a few.
Hampstead Heath is the greatest open space in London (commonly referred to as the lungs of London) with 900 acres of park tended by the City of London Corporation and is protected by the Hampstead Heath Act of 1871 which requires its guardians to maintain its "natural aspect and state".
This letter is a response to the environmental consultation for the Government's High Speed Rail (London-West Midlands) Bill.
While we realise that many other areas will suffer much more, the building of HS2 will have very serious consequences for Hampstead and the immediate neighbourhood, an area rich in history, heritage and natural beauty, which will last from 2016 to 2025.
Leaving aside the undemocratic nature of allowing so little time to respond to the massive disclosure of information released in November, we do not believe that the negative effects have been properly considered even though the documents themselves admit that some of the works will have 'a major adverse effect' in our area. These include:
·The closure of main roads and many road diversions in the Chalk Farm/Camden Town and Kings Cross/St Pancras area to allow for the replacement of bridges and other upgrades as the London Overground is rebuilt to connect HS2 to HS1, the tunnelling for HS2 itself and the building of air ventilation towers: this will severely affect access by residents, traders, public transport, and children and parents on the school run, as well as the normal through traffic.
·Hampstead has 31 schools within a 3 mile radius and the school run traffic is already considerable with families living outside Hampstead driving their children to school. The effects of HS2 will be felt by every school in our area.
· In addition, the long term disruption to their customer base may prove fatal to local shops and businesses which are already under great financial pressure due to declining high street issues that affect the whole country. We have been trying hard to help our small independent traders through our Hampstead Shops Campaign Town Team but this work will be badly affected by HS2's plans.
·It may also affect access (including Accident and Emergency access) to the Royal Free Hospital.
·The increase of HGV traffic on Rosslyn Hill, Haverstock Hill and through Hampstead village up to the Whitestone Pond caused by construction vehicles going to and from the various building sites and taking away spoil from the tunnelled section of track: this will have a similar impact on access, as well as cause air and noise pollution.
·Worse still, the foundations and buildings of Heath Street in particular, which have a history of instability owing to their age and underlying geology, are likely to suffer significant damage from vibration. The Heath & Hampstead Society has long been campaigning against HGVs along this route and the damage they cause to historic building fabric - this aspect appears to have been scarcely considered.
·We are setting up a Neighbourhood Forum in Hampstead which will be looking to limit heavy goods vehicles. Please help us to honour the intentions of our Local Neighbourhood Forum.
We urge you to:
· stop HS2
· consider the alternatives to HS2
· ensure, if HS2 goes ahead, that:
- the line is built in a tunnel all the way to Kings Cross/St Pancras and not as part of the London Overground and
- all spoil is removed from and all materials are brought to building sites by rail and/or canal and not by road as is currently proposed, which will cause significant damage, disruption and commercial harm to Hampstead and the surrounding area.
We look forward to hearing from you on this matter urgently.
Yours sincerely,