ZAUSTAVIMO DEVASTACIJU HRVATSKE AMAZONE!!
1849
people have signed this petition.
Add your name now!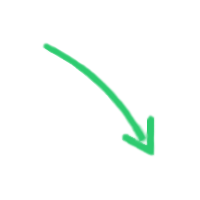 1849

people

have signed.

Add your voice!
Maxine K.
signed just now
Adam B.
signed just now
Spriječite prokop i devastaciju posljednjeg prirodnog ušća Mure i Drave, utočišta više od 300 zaštićenih biljnih i životinjskih vrsta! Poduprite proglašenje Regionalnog parka Mura –Drava i potpisivanje Deklaracije o uspostavi Prekograničnog rezervata biosfere Mura - Drava – Dunav!

Ozbiljno je! Hrvatske vode kane prokopati kanal kroz ornitološki rezervat Veliki Pažut čime će se uništiti ovaj prirodni biser kraja i posljednje prirodno ušće dviju većih rijeka, Mure i Drave, u Europi. Za taj kanal tvrde da je od prevladavajućeg javnog interesa zbog zaštite stotinjak metara obližnje mađarske željezničke pruge, iako su brojne studije pokazale da to nije točno.Tim prokopom će uostalom postići situaciju gdje neće više biti razloga zašto ne izgraditi još jednu megalomansku hidroelektranu na Dravi i potpuno devastirati područje iznimne ekološke i biološke raznolikosti i vrijednosti; tu raste biljka kebrač - glacijalni relikt, te endemične biljke kao sitni rogoz i bijela vrba, tu gnijezde ugrožene vrste ptica - crna roda, orao štekavac, crna žuna, vodomar, obalne lastavice, purpurna čaplja, mali vranac i mnoge druge vrste. Upravo tu na sutoku dviju velikih rijeka pronalaze svoje utočište, zimovalište i hranilište. To uništenje ne smijemo dopustiti!

Izvanrednu vrijednost tog područja prepoznale su i susjedne zemlje kroz koje teku posljednji prirodni tokovi Mura, Drava i Dunav, te su Austrija, Slovenija, Mađarska i Srbija potpisale UNESCO Deklaraciju o uspostavi Prekograničnog rezervata biosfere Mura - Drava – Dunav. JEDINO JU JE HRVATSKA ODBILA POTPISATI!!

Molimo šaljite pisma u Ministarstvo kulture (Runjaninova ulica br. 2, 10000 Zagreb ili email : web@min-kulture.hr) , Ministarstvo zaštite okoliša (Ulica Republike Austrije 20, 10 000 Zagreb ili zovite na telefon 01/ 3782-444) i Ministarstvo gospodarstva (Ulica grada Vukovara 78, 10 000 Zagreb ili na email info@mingorp.hr). To je jako važno , vladajuće moramo obavijestiti da nam je to važno, moramo ih upozoriti da na nas trebaju skrenuti pozornost. Zato zatrpajte ih pismima i pozivima, napišite da ste zgroženi planiranom devastacijom područja od neizmjerne vrijednosti. Napišite da očekujete da se uništavanje zaustavi i da se proglasi Regionalni park Mura-Drava i potpiše Deklaracija o uspostavi Prekograničnog rezervata biosfere Mura - Drava - Dunav. Ovaj korak jedan je od ključnih. Nazovite ili pošaljite pismo još danas, pokažimo snagu ujedinjenih građana!

MOLIMO KOPIRAJTE OVO U E-MAIL I POŠALJITE PRIJATELJIMA ILI OBJAVITE NA WEB STRANICAMA. Hvala unaprijed svima na angažmanu! Ono što učinimo danas, urodit će plodom sutra!

English version:
Stop the channeling and devastation of the last natural estuary of the Mura and Drava rivers. This is a haven to more than 300 protected plant and animal species! Support the establishment of a regional national park Mura-Drava and the signing of the Declaration for the establishment of the trans-boundary biosphere nature reserve Mura-Drava-Dunav! It is serious! "Hrvatske vode" (Croatian waters) plan on building canals through the bird sanctuary "Veliki pažut", which would mark the end of this last natural oasis on the estuary of two rivers, Mura and Drava, in Europe. This will leave the area vulnerable to their plans to build another large scale hydroelectric power plant on the Drava river which will lead to the complete devastation of this unique area of biodiversity. This is the last know habitat of many endangered plants and animals (especially a large number of endangered species of birds). We can not allow this to be destroyed! The immense value of this area has been recognized by neighboring countries - Austria, Slovenia, Hungary and Serbia; who signed the Declaration to establish the cross-border nature reserve. Only Croatia refused to sign
!
Please copy this into an e-mail and send it to your friends or post it online.
Links