Stop Howell's Astroturf
58
people have signed this petition.
Add your name now!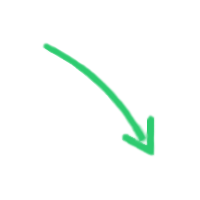 58

people

have signed.

Add your voice!
Maxine K.
signed just now
Adam B.
signed just now
Howell's School wants to build floodlit 5-a-side football pitches on its fields at Palace Road and Pencisely Road, with a new sports pavilion.

Mae Ysgol Howell's am adeiladu caeau pêldroed 5 bob ochr llifoleuedig ar y caeau sy'n ffinio Ffordd Pencisely a Palace Road, ynghyd a neuadd chwaraeon newydd.
They propose this will be open until 9 at night, every night, and at weekends.
Bydd y caeau ar agor bob nos, bob penwythnos tan 9 yr hwyr.
The floodlights will be 11 metres high.
Bydd y llifoleuadau yn mesur 11 metr o uchder.
This is in the heart of a conservation area and on listed land, in a city with unused all weather pitch capacity - at Glantaf, at Radyr, on Manor Way, at Cardif Uni (Talybont) and Cardiff Met Cyncoed.
Does dim lle i'r caeau newydd yma yng nghanol ardal rhestredig, yn enwedig gan fod pump cae arall o'r fath ar gael yn y ddinas - yng Nglantaf, yn Radyr, Manor Way, Prifysgol Caerdydd (Talybont) a draw yn UWIC Cyncoed.
The school wants to do this because since 2011, private schools have been allowed to show "community benefit" to provide tax exemption by letting out their facilities commercially.
Gwir bwrpas y prosiect yma yw'r ffaith bod ysgolion preifat ers 2011, yn cael defnyddio "community benefit" fel esgus i'w heithrio rhag talu trethi drwy ei osod fel adnodd masnachol.
What community benefit is there in allowing a very wealthy institution to compete with municipal and local facilities, while affecting the local community in terms of noise, light, and traffic?
Pa fudd masnachol sydd o ganiatau i sefydliad cyfoethog iawn gystadlu gyda'n hadnoddau trefol tra'n dinistrio'r amgylchedd lleol gyda'r holl sŵn, y golau a'rtraffic?
Please join us and say "No" to Howell's Astroturf.
Ymunwch trwy arwyddo'r ddeiseb - "Na" i Astroturf Howell's.
Hywel James
hyweljames@live.co.uk

USEFUL CONTACTS
If you want to see the plans, Howell's have sent details of a presentation to certain local residents. It is on the 12th March between 6pm and 8pm. The contact to book a place is Carol Phillips ( Carol.Phillips@how.gdst.net , 02920 562019).
It would be helpful if you got in touch with your Councillors (the west of Pencisely Road is largely Canton ward, the rest of the affected area Llandaff) and the Planning Committee:
Cysylltwch a'ch cynghorydd lleol a'r Pwyllgor Cynllunio:
Canton
Ramesh Patel: rapatel@cardiff.gov.uk
Richard Cook: RiCook@cardiff.gov.uk
Llandaff
Gareth Aubrey: GAubrey@cardiff.gov.uk
Kirsty Davies: KirstyDavies@cardiff.gov.uk
Planning: developmentcontrol@cardiff.gov.uk