Thank Hot Topic For Clarifying Their Policies
1590
people have signed this petition.
Add your name now!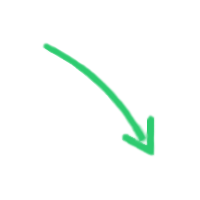 1590

people

have signed.

Add your voice!
Maxine K.
signed just now
Adam B.
signed just now
FOR IMMEDIATE RELEASE August 10, 2003 CONTACT: Dagonet Dewr, Managing Editor, newWitch Magazine 317.916.9115 HOT TOPIC CLARIFIES POSITION ON RELIGION; NEWWITCH MAGAZINE LIFTS BOYCOTT In a phone conversation on August 3, Hot Topic Chief Operating Officer Betsy McLaughlin spoke to Dagonet Dewr, Managing Editor of newWitch Magazine, in reference to an alleged policy of religious discrimination in Hot Topic\'s merchandise selection. At that time, it became apparent that Anne Newkirk Niven, newWitch\'s Editor-in-Chief, had been given wrong information by one of Hot Topic\'s merchandising buyers. After that conversation, Ms McLaughlin sent a formal statement to Dewr, the text of which is reproduced below. \"Dagonet, Thank you for allowing us the chance to clarify our item selection. \"It is my understanding that you were given incomplete information from one of our buyers so I appreciate the opportunity to articulate our policy. About 7 years ago, we made a company decision not to carry any products that contain a religious symbol. These include crucifixes, rosaries, pictures of Jesus, stars of David, pentagrams, etc. We felt that unless we could do justice to all religions, it was not appropriate for us to selectively decide which symbols were important. We also changed our employee dress code. This decision was based on input we received from customers, employees and mall developers. The overwhelming feeling was that we market to teenagers and unless we could offer a full selection of products (as a bookstore is able to do), we could possibly give the appearance of favoring one religion over the next. The only exception is music, which we will not censor. So, you will find religious symbols and references on our music licensed products (rock tees, CD\'s, and music stickers). \"I hope this helps you to understand our assortment choices. Most importantly, we are not excluding any one particular religion. We have many Wiccans working for Hot Topic (and Catholics, Jews, Buddhists, etc.) so I can assure you that as an organization, we are supportive of all religious preferences. Sincerely, Betsy McLaughlin CEO & President Hot Topic, Inc.\" At this time, newWitch Magazine is satisfied with this response. It was never for us a question of whether or not Hot Topic chose to carry our particular merchandise; it was the appearance of a specific policy against Pagan and Wiccan materials that we objected to. With that policy clarified and corrected, we once again encourage the Pagan community to shop wherever their personal tastes say works for them. To the over 1400 people who signed our online petition -- not counting the many emails Hot Topic received -- we thank you for standing up for the Pagan right to choose not to support policies of disenfranchisement, even if in this case, we were thankfully misinformed. We have changed the format of our online petition, located at http://www.ipetitions.com/campaigns/hottopicandreligion/, to reflect this information. We are encouraging people to sign the petition to thank Hot Topic and Ms McLaughlin for their speedy and helpful response.
Sponsor
Sponsored by newWitch Magazine (http://www.newwitch.com).
Links
http://www.hottopic.com http://www.newwitch.com http://www.witchvox.com http://www.paganpride.org