Hotel Azura - Please Don't Convert It
153
signers.
Add your name now!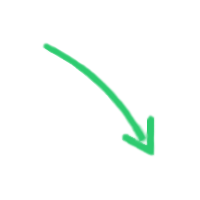 153

signers.

Almost there!

Add your voice!
Maxine K.
signed just now
Adam B.
signed just now
Note: To donate, please see our Go Fund Me page at:
https://www.gofundme.com/f/st-rose-residents-for-a...
Hotel Azura LOCATION is challenging for the following reasons:
Our neighborhood is already in proximity to the most homeless services of any neighborhood in the COUNTY.
Shirlee Zane had the Board Of Supervisors pull the purchase of a house on Davis Street citing above as the reason.
COVID-19 patients next to a neighborhood with a high population of seniors. What about the welfare of seniors residing in St. Rose?
Santa Rosa police are already overwhelmed and unable to respond quickly if at all to calls from residents. (Eg. Morgan St. call to police averaging 2x/per day).
Where will residents hang out with no meeting rooms or outdoor areas besides balconies?
Safety issues for the homeless on the intersection of Mendocino and College. Many will cross to go to the Exxon and take up outdoor space on Santa Rosa Ave and neighboring streets.
There is not enough outdoor space at Hotel Azura - Where is space for wrap-around services?
Who, exactly, is going to provide the services? We know it won't be Catholic Charities or St. Vincent de Paul. Will it even be a local provider?We have seen a recent letter from the majority of service providers suggest they are not happy with many of the County's actions regarding so who would run this facility.
Many of the listed services on the Project Home Key application not actually near Hotel Azura. There are NOT any grocery stores in easy walking distance for the tenants as the proposal claims. The existing convenience stores, and gas station marts, offer limited fresh food selections and their prices on everything are much higher. The nearest laundromat is across from the Junior College.
Location next to three bars and the underpasses that have encampments every winter is not suitable for those recovering from drug addiction.
Constant crime, vandalism, trash which our neighborhood already experiences from the homeless population. Safety issues increased & walkability reduced.
Nearby business owners are very concerned as to how this will affect their business. The location is an easy stroll to the newly built Downtown Square. Surely there will be an even greater influx of homeless individuals congregating there.
This corner is a Gateway to Downtown Santa Rosa - is this the first thing you want visitors to see?
Tourism - something the County wants to promote, yet they are fine with destroying this recently upgraded boutique hotel.
From a landlord's perspective: Klute Street is currently losing good tenants due to high interactions with homeless. They will lose additional tenants if Hotel Azura is purchased by the County.
How does the County plans to handle the issue of the residents' belongings? Is there enough space in one of those motel rooms for all of one's belongings as a full-time resident. Where will they put their things? Are they planning to construct storage areas? Or will the stuff end up being piled outside in full view?
And, finally, New York City has just started moving the homeless people back OUT of the hotels. For them it was a failed experiment. https://www.politico.com/states/new-york/albany/story/2020/08/17/de-blasio-city-to-begin-moving-homeless-people-out-of-hotels-after-complaints-1309540 What can Sonoma County learn from this? What will we do differently?
Other Concerns:
Grand jury report states shelter sites need to be geographically dispersed.
Funds for insurance requirements as outlined in Project Homekey (including one for assault, theft, etc).
The need for dedicated healthcare services of the homeless, including medical care, counseling service, rehabilitation service and nutritional services. All these needs should be addressed and there should be providers already in place no matter where this shelter is.
What are the plans for the future of this property? Will it always house elderly homeless people who are at greater risk for COVID-19? When the virus emergency has passed, as we all hope it will, then will you decide to place at-risk teens, or a halfway house?
And, yes, of course we are concerned about our property values. Many of us have lived here for twenty or thirty years, working hard to maintain our homes. We have enjoyed the recent influx of young families and their children. These families will no longer feel safe raising their children in this neighborhood.
Again, this neighborhood is ALREADY inundated on all sides with services for the homeless.