Don't cut funding for research on Cultural Heritage in HORIZON 2020
531
signers.
Add your name now!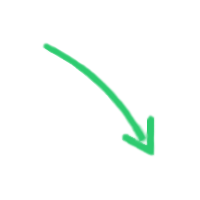 531

signers.

Almost there!

Add your voice!
Maxine K.
signed just now
Adam B.
signed just now
We the undersigned, who include scientists and professionals, institutions and stakeholders acting in the field of cultural heritage support this petition initiated by European Confederation of Conservator-Restorers Organisations E.C.C.O., to have the European Council and the European Parliament reconsider the terms of reference in HORIZON 2020, the 8th European Framework Programme for Research in respect of cultural heritage.

In the proposed 8th European Framework Programme for Research there is no specific research programme connected to the field of cultural heritage. This is not only detrimental to all who work in this sector but undermines the major role cultural heritage plays in the overall economy of the EU.
Within the European Framework Programmes, cultural heritage has been addressed in numerous programmes (EESD, IST, CRAFT, Policies, INCO-MED, etc.), and most recently in FP5 and FP6. Within the FP7 (2007-2013), cultural heritage has also been given priority status by the EU Commission in themes such as "Environment", "Nanomaterials", "Processes and ICT", "Information and Communication Technologies" or "Socio-Economic Sciences and the Humanities".
Cultural heritage research and preservation is carried out at national, European and international level and includes many disciplines and methodologies. It ranges from the analysis of the role and influence of cultural heritage in our lives; the socio-economic and policy aspects of cultural heritage to technical developments and interventions in movable, immovable heritage and archaeology and even to the management of digital aspects of cultural heritage knowledge.

Crucially, the Framework Programmes for Research have provided unique opportunities for coordinating and linking professional knowledge in different countries with the search for solutions to urgent common questions. They have enabled Europeans to shed light on the economic importance of their European heritage informed by new research results. This has also directly arisen from the commitment to the training of professionals in the conservation and restoration of this cultural heritage which has successfully been copied across nations.

This year we look back on 26 years successful research in the field of conservation and restoration of cultural heritage. So far, European programmes have contributed an overall investment of40 Million Euro to 41 international projects which have had far reaching consequences for the continued viability of the cultural context in which we live. Among them were large-scale research and application projects which research partners have developed – and still are in the process of developing – joint strategies for the long-term conservation of historic sites; presenting specific solutions for museums such as risk factors associated with display and exhibition in museums, mass deacidification of paper and other principal problems of conservation.

All this must not end with the termination of the 7th framework programme (2007 – 2013). Even now the loss of cultural resources amounts to 14 Billion Euro every year with climate change becoming a major factor in the threat to cultural heritage. On- going and accelerating deterioration must be met by responsive and informed conservation strategies for the future. The imperative to manage, protect and research this often finite resource speaks to social and economic values that make Europe what it is and contributes to its unique identity.
This imperative needs to be supported with clear policies at European level, up to date technologies and dedicated research which can only be done successfully if cultural heritage is clearly prioritised in the allocation of funds. Therefore we urgently need the field of cultural heritage to be recognized as a requisite of sustainable economic growth and development in Europe through funding mechanisms clearly stipulated in the 8th framework program of research HORIZON 2020 running from 2014 until 2020.
Links