Plea for maximum sentencing for M. Hooker
347
people have signed this petition.
Add your name now!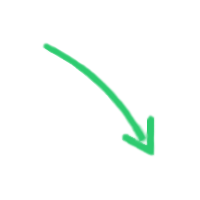 347

people

have signed.

Add your voice!
Maxine K.
signed just now
Adam B.
signed just now
Office of the State Attorney
310 Pine Ave. SW
Live Oak, FL 32064
State v. Mattie Hooker, 2017-351-CF
To whom it may concern,
We, the undersigned, request to be heard and have our position considered regarding plea negotiations and sentencing in the above case. We are the family and friends of those employed at Suwannee Correctional Institution. We are former staff of Suwannee Correctional Institution. We are concerned members of the community.

Ms. Hooker was tasked with the duties of care, custody, and control of the inmates at her institution. She had the responsibility to protect her community and her fellow staff members. In having a relationship with inmates, she broke those promises and duties. In bringing in contraband, like cell phones, she placed all staff at risk. Cell phones often assist inmates in coordinating the introduction of drugs which lead to intoxicated inmates. These intoxicated inmates raise the already high risk level that officers face when dealing with inmates. They have also been used to get information on staff and other inmates and coordinate beatings, killings, and escapes. In bringing in ammunition, she actively involved herself in a scheme to harm her coworkers. There is no excuse for her participation in these efforts to harm and/or kill staff members.
Please understand that Ms. Hooker did not just put those employed at Suwannee CI at risk. In addition to the risk of cell phones and their use in escapes, Ms. Hooker worked on transports. As a corrupt, criminal officer on transport with firearms at her disposal, she was an unknown risk to the public. Knowing that she would give bullets to an inmate, it is not a leap in logic to think she would have given her weapon to an inmate.
She is a risk to the community she once claimed to love. She knowingly ignored her responsibilities as a law enforcement officer. She knowingly put her co-workers, other institutions, and the public at risk. She deserves to serve the maximum punishment available for each charge. She deserves to serve them consecutively.
We request that Ms. Hooker be prosecuted to the fullest extent of the law. She should not be offered any diversion program nor should she be offered a lesser sentence. She should lose her credentials with the Florida Department of Law Enforcement and be ineligible to ever have them reinstated. She should be an example for all current and future staff to be diligent in your responsibilities to your coworkers and the public.
We, the undersigned, request justice in this case. For the co-workers, that she turned her back on. For the public, that she no longer sought to protect. For the other inmates, that she no longer held in her care, custody, and control. And mostly, to the families of the officers that may be harmed in the future by her actions.
Arrest Warrant for Mattie Hooker http://www.dc.state.fl.us/secretary/press/2017/06-...