Honors classes are being eliminated at Bacon Academy. Please help!
47
people have signed this petition.
Add your name now!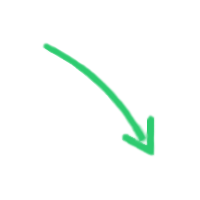 47

people

have signed.

Add your voice!
Maxine K.
signed just now
Adam B.
signed just now
BACON ACADEMY HONORS LEVEL COURSES I respectfully request that honors level courses for English and Social Studies be reinstated and that any further consideration of removing honors level courses for other subjects be discontinued for the following reasons: 1. There is a significant segment of the student population who learn best at the honors level. These students are serious about learning and want a challenging environment. They are above average students who deserve to learn, and are entitled to learn, at their ability level without being forced to choose between the less challenging level 2 courses and the overwhelming and unsuitable college level material offered in AP classes. 2. By eliminating honors level courses, Bacon Academy students are at a competitive disadvantage when applying to colleges. Colleges look not only at GPA, but they also review the rigor of a student's course load and the actual face value of grades received. a. When students opt for a level 2 course because honors is not offered, they will be perceived as taking "grade level" courses by the colleges and not a more rigorous course of study. b. When students opt for an AP course because honors is not offered, they can receive as low as a B- and it will go into their GPA as an A. However, the B- will still be viewed by the college admissions offices and could detrimentally effect their admission decision. According to the Bacon guidance department, face value grades are very important. 3. Bacon Academy is a high school, not a college or university. Its first priority needs to be the offering of quality high school curriculum. While AP classes may be appropriate for a small group of students, MOST high school students are not ready for, and should not be expected to take, college level courses. 4. Historically students who take honors level courses are the bulk of the students who make up National Honor Society. They are the class officers, athletic team captains, editors of the school newspaper or yearbook, members of the band and chorus and other student organizations. They perform community service and hold part-time jobs. Then they come home to hours of homework. They are high performing, driven individuals who push themselves constantly. Most of them are sleep deprived and stressed out. These are the kids being forced to take on more demanding AP course work. 5. The fundamental problem with the POD program is that teachers are being paid more for an increase in student enrollment in AP classes. When a teacher is making a class placement recommendation and the recommendation of one class level over another results in more money being paid to a teacher, this taints or removes the teachers' ability to make an unbiased decision based on what is best for the individual student. POD has resulted in class-wide AP recommendations that do not take into account each individual student's abilities. Thank you for your consideration of my input.
Name:

Address & Phone #:
(Please put in comments section)
Links