Honoring J. T. L. Preston at VMI
212
people have signed this petition.
Add your name now!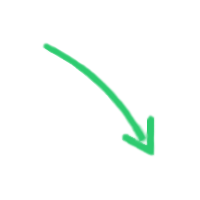 212

people

have signed.

Add your voice!
Maxine K.
signed just now
Adam B.
signed just now
Resolution Honoring J. T. L. Preston
March 8, 2019
Whereas, the first public elaboration of the problems associated with Lexington's State Arsenal Guard and of the solution in its replacement by an innovative and new school of Cadets came from the pen of J. T. L. Preston and appeared in a series of three articles published in the Lexington Gazette in 1835; and
Whereas, the bill required in the Virginia General Assembly for the transition from Arsenal to Institute was written by J. T. L. Preston and was tirelessly promoted in Richmond until its final passage by Preston and his friend, Charles Dorman, a member of the General Assembly; and
Whereas, J. T. L. Preston, the visionary who had defined the project and worked so hard to get VMI's founding legislation passed, was then appointed to the Board of Visitors that acted to turn the vision into a reality; and
Whereas, J. T. L. Preston's vision of a revolutionary type of school incorporated the "citizen soldier" concept as the centerpiece of the VMI's system contrasting with the "professional soldier" concept as applied at West Point, a school upon which VMI was specifically designed to improve; and
Whereas, J. T. L. Preston sought out, interviewed and recruited an appropriate candidate to serve as VMI's first Superintendent, Francis Henney Smith; and
Whereas, J. T. L. Preston was one of the two original professors of the Institute serving alongside his friend, Francis Henney Smith, until their retirements in the late 1880s; and
Whereas, J. T. L. Preston was invited to prepare the main address commemorating the Institute's first 50 years in that he was the only living person who had observed that half century from the Institute's formulation and founding until that anniversary; and
Whereas, J. T. L. Preston, after a decade-long friendship with his brother-in-law and best friend Thomas J. Jackson, worked to save the Institute following the War and rebuild it; and
Whereas, there was no person more essential and involved in VMI's creation than J. T. L. Preston, rightly known as "the Father of VMI,"
Now, therefore, be it Resolved, that, we, the undersigned move that the Board of Visitors of the Virginia Military Institute properly honor Colonel Preston on post by the naming of the new arch "Preston Arch" and that a special fund for donations be created for and restricted to the design and production of a statue of Colonel Preston to be placed on the Parade Ground in front of the arch as former Cadet George Marshall and former Professor Thomas J. Jackson and Citizen Soldier George Washington are rightly honored in front of arches bearing their names.
(Documentation for claims cited above can be found in The Father of Virginia Military Institute by Randolph P. Shaffner, published in 2014 by McFarland & Company, Inc.)
Richard A. Cheatham, VMI Class of 1970
RACVMI@aol.com