Call for Congressional investigation of Islamic symbolism in the Flight 93 memorial
13665
people have signed this petition.
Add your name now!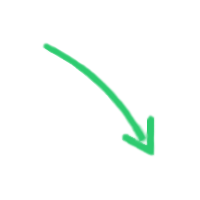 13665

people

have signed.

Add your voice!
Maxine K.
signed just now
Adam B.
signed just now
Many features of the chosen Flight 93 Memorial design are intolerable:
1. THE GIANT CRESCENT. The centerpiece of the original "Crescent of Embrace" design was a giant red Islamic shaped crescent. Every particle of this original crescent design remains completely intact in the so-called redesign, which only added a few irrelevant trees. The giant crescent is still there.
2. IT POINTS TO MECCA. The giant crescent points to Mecca. A crescent that Muslims face into to face Mecca is called a "mihrab," and is the central feature around which every mosque is built. The Flight 93 Memorial is on track to become the world's largest mosque.
3. THE ISLAMIC SUNDIAL. The minaret-like Tower of Voices is a year-round accurate Islamic prayer-time sundial (one of many typical mosque features that are realized in the crescent design, all on the same epic scale as the half mile wide central crescent).
4. THE 44 BLOCKS. There are 44 glass blocks on the flight path, equaling the number of passengers, crew, AND terrorists. [UPDATE 9-2-10: In an implicit acknowledgment of the 44 blocks, the Park Service has changed the three blocks inscribed with the 9/11 date to a single large block, reducing the block total to 42, which simply disguises what architect Paul Murdoch has done.]
Intentional or not, these features are entirely unacceptable. This travesty must stop and investigations must begin.
1) We the undersigned call on our state and federal legislators to undertake their own thorough and independent investigations of the Flight 93 Memorial design. The truth must come out.
2) We ask that the crescent design be scrapped entirely and that it be replaced with a new design that is not tainted by Islamic or terrorist memorializing symbolism.
3) We demand a fitting and proper memorial that HONORS the brave men and women of Flight 93.<?xml:namespace prefix = o ns = "urn:schemas-microsoft-com:office:office" />
Sponsor
Tom Burnett Sr. (whose son Tom Burnett Jr. was murdered on Flight 93) Alec Rawls Bill Steiner Lt Col. Harry Beam U.S. Army Ret. Fran Bevan Petition written by Bill Steiner(n3auj@zoominternet.net), Harry Beam and Alec Rawls (alec@rawls.org). Co-sponsored by the \"Stop the Flight 93 Memorial\" blogburst group, organized by Cao of Cao\'s Blog: http://caosblog.com/category/grassroots/flight-93 and by Alec Rawls, author of the Error Theory blog: http://www.errortheory.blogspot.com Co-sponsored also by The Western Pennsylvania Compatriots, organized by Bill Steiner, Harry Beam and Fran Bevan.
Links
Tom Burnett\'s March 08 letter, asking the American people to please consider signing this petition: http://www.crescentofbetrayal.com/TomBurnettPetitionAppeal.htm Explanations and graphical demonstrations of the four examples of Islamic symbolism that are highlighted in the petition: http://errortheory.blogspot.com/2008/03/petition-for-congressional.html The full expose of the Flight 93 memorial debacle can be found at Alec Rawls\'s Crescent Of Betrayal website: http://www.CrescentOfBetrayal.com Because of the urgent public need to know, a provisional draft of Alec\'s Crescent of Betrayal book will remain available for free download at CrescentOfBetrayal.com until the print edition comes out later in 2008. Bill Steiner\'s original protest against the crescent design can be found at: http://www.rawls.org/steinerpost.htm Updates are being posted on Alec\'s Error Theory blog: http://www.errortheory.blogspot.com Paper petitions are also being circulated. You can open them in your browser and print them out (mailing instructions on petition) at: http://www.crescentofbetrayal.com/PetitionPage.htm