Honor the Star Wars Expanded Universe!
163
people have signed this petition.
Add your name now!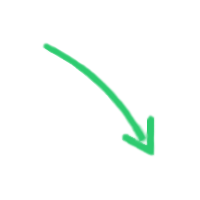 163

people

have signed.

Add your voice!
Maxine K.
signed just now
Adam B.
signed just now
For a several generations, Star Wars has been a cultural phenomenon. That's generations, plural. These generations have grown up with it having watched the movies, read the novels, played the games, read the comicbooks, and in general experienced a vast universe that has been continually expanding.
At the beginning of the 1990's the official continuation of Star Wars occurred with the trilogy of novels written by Timothy Zahn. These novels sparked a lot of other novels and material and over time even some of the previous material was considered official such as Splinter of the Mind's Eye and the Han Solo and Lando Calrissian novels. Fans rejoiced that there was such a consistent universe such as the Star Wars Universe.
It is true that when George Lucas finally filmed Episodes I, II, and III some of the things previously covered in the Expanded Universe had to be adjusted and those minor (note "minor") adjustments were made and the Expanded Universe moved on. Even with the somewhat more "drastic" changes that the Clone Wars animated series did compared to the official books and stories which were already created in between Episodes II and III, and even for a short time after those movies, the Expanded Universe remained as such and it still tells the Star Wars history in this vast universe.

The Expanded Universe has a core storyline of novels and comicbooks and games with many other short stories, stories geared for younger readers and one shot stories which are not always considered a part of the core storyline but are included in the overall history in the continuity nevertheless. Even with these slight differences here and there, the core storyline history of the Star Wars Universe in Expanded form remains quite consistent with itself.
George Lucas had even announced a few years ago that there were not going to be any more Star Wars films and that Episodes I-VI were going to be it, thus leaving the Expanded Universe to continue telling the official unfolding story of Star Wars.
Now, with Disney having bought the Star Wars franchise they seem to be wanting to completely rewrite things and I believe this is a mistake.
First of all, there is already a strong core following of fans which forms the base from which to draw interest from. These are the ones which buy the novels, the comicbooks, the games, the lifelike lightsabers, costumes, etc. which brings in a great amount of revenue for Lucasfilms right now.
Why risk angering that core base of fans by making drastic changes to the story timeline? People that are no longer happy with a product will stop buying it and find something else, or they will after having stopped buying it try to keep up the previous product they had purchased a long time ago in a market far, far away.
Second, the novels are already set up quite well with 30 something years after Return of the Jedi as Crucible just came out last year. All you would have to do is set Episode VII right after Crucible and you would have Episode VI on one end, and all of this merchandise, which still sells now anyway but would sell like hotcakes upon the release of the new movie, in between with Episode VII on the other end.
Why not cash in on that? Why make all of that obsolete and retconned by ignoring it and setting off in a new direction? Don't you realize how much money you will lose? Don't you realize how many fans you will tick off?
One of the main objections I have heard time and again (to the point it sounds like a propaganda piece) is "There is just too much Expanded Universe history to have to acknowledge in a two hour film, it's best to just scrap it and start over again." That's bogus!
If you were to look at all (or most) of the various Star Wars Expanded Universe stories, there are plenty of stories that do not acknowledge even what came right before them in the timeline, but they don't necessarily outright argue with them neither. They just pick up where the last one left off (more or less) and continue the Star Wars saga. I don't think I have seen any novel yet be just a big recap novel, and there is enough history that a novel could do that. And even when a recap of any event happens, it's just mentioned briefly for the point of the story where they are at and then the story moves along.
Why can't that happen with Episode VII?
As this petition is being posted right when Episode VII is beginning to be filmed, it is unfortunately doubtful on my part that anything will really change what is about to be filmed. It's really no telling just when this petition would even come to the attention of those that make the decisions on things. The script has been written, the actors are hired, and the director has began the process of filming. So for better or worse, the movie will be made according to what Disney wants, and it will be released in theaters. That appears to be a given.
This petition is a call to everyone in the core fanbase of Star Wars that grew up reading and enjoying the early "official continuation" works of Timothy Zahn, Kevin J. Anderson, Michael A. Stackpole, Aaron Allston (R.I.P.), Kathy Tyers, and many others as well as having enjoyed the various stories which have come out later on since the release of Episode I The Phantom Menace.
This call is to show Disney that we want the Expanded Universe recognized and respected as the official continuation still and that we are not going to go watch any Star Wars episode that changes that.
Our money will go toward the Star Wars we have come to know and love, and it will be withheld from movies that eradicates that.
Let me make something clear, this petition is not to stop Star Wars, nor to say we don't want any more films. We would like to see more films made. We are Star Wars fans. We just want the films to honor and support what has already been established.
This is not a call to hate on Disney as they have a lot of other great projects they are working on and have done quite well with other franchises they have bought.
This is a call to Disney to wake up to the fan base out here and to realize that we WILL keep our money in our pockets when this movie comes out as it appears to be destroying all that we have come to hold dear about the Star Wars Universe.
This is a call to the fans who have wondered if their voice can be heard and to let them know that by signing this petition and taking the appropriate action of keeping your money in your pocket when the movie is released that your voice WILL be heard.
Disney, make the Episode VII we ALL want to see by respecting the Expanded Universe and you will be making a lot more money off of this than if you make drastic changes to the timeline and tick off a lot of fans.

For updates after you have signed the petition, go to the Facebook page of "The Expanded Star Wars Universe Before Disney" and click "Like" and "Get Notifications" to stay informed.

https://www.facebook.com/thestarwarseub4disney