Honking for love!
193
people have signed this petition.
Add your name now!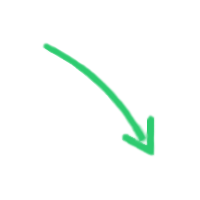 193

people

have signed.

Add your voice!
Maxine K.
signed just now
Adam B.
signed just now
CALLING THE COMPASSIONATE PEOPLE!!!

My family has owned the same home for the past 55 years.. most folks in berkshire county know my brother, Michael! Since March 17th 2020 he has been home 7 days a week, 24 hours a day. Covid-19 prevented my brother from going to his BARC day program. Luckily for him, he has a loving family at home to keep him busy and take good care of him. Michael is non verbal, doesn't suffer from but has been diagnosed (suffering isn't a term we use, he is the happiest person with the biggest heart) epilepsy, mitochondrial disorder, cerebral palsey, epilepsy and type 1 diabetes. Since the age of 5, Michael has driven a lawn mower around our land in Ricmond, MA. As he got older, his interest last changed to a tricycle and a golf cart. Michael had a long, depressing winter stuck inside without being able see his friends. Finally, spring sprung and Michael had been able to go outside on his golf cart. I have been Michael's caregiver for the past 5 years (legally) and even before than we have always had a strong bond. Everyday at 10am when I leave for work and 6pm when I come home, Michael toots his horn on his golf cart and I toot mine back. It puts a smile on his face bigger than you have ever seen! Two weeks ago, a neighbor from 2 doors up came flying in my driveway cursing me out, calling me names and threatening to hit me because of the horn blowing... in our personal driveway. Wednesday evening around 4:30 at night a trooper from the lee, mass barracks served me court paper work. My neighbor has put a no harassment order against me for the horn and now im appearing in court.. over my disabled brother and I beeping horns in our own driveway to greet and leave each other. I am writing a letter to the berkshire eagle about this absurd use of the court system. I am having my neighbors sign a petition. And...

I'm asking anyone who has met my brother, anyone with any compassion...

Write a letter, inbox it to me and i will use it to defend my rights and my brothers happiness

I am my brothers keeper!