Honey They Shrank Our Homes
110
people have signed this petition.
Add your name now!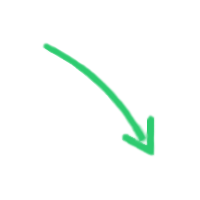 110

people

have signed.

Add your voice!
Maxine K.
signed just now
Adam B.
signed just now
Los Angeles – Crestview and Faircrest Heights neighborhoods
Re: BMO – ICO - ReZoning
Att: Planning Dept. Planning Commission, Planning Deputies, PLUMM and Council members
Ladies and Gentlemen:
A portion of the Crestview neighborhood is presently regulated by the Interim Control Ordinance (ICO) implemented in March 2015 for an interim period of 2 years. The ICO limits Floor Area Ratio (FAR) to 0.5 with no bonuses. We were just notified that City Planning is now trying to restrict R1 lots to a Maximum FAR ranging from .35-.45 and to impose a rear garage. This latest approach is alarming. Crestview is a neighborhood, not a winner-take-all battleground. It is imperative that we find a middle ground solution.

We, the undersigned petitioners, realize that the Baseline Mansionization Ordinance (BMO) intends to bring a more balanced approach to real estate development in Los Angeles. We also recognize that residents have a right to quiet enjoyment of their residential properties. We do, however, find that the latest version of the draft has gone too far in its restrictions and that, if passed into code, would be disastrous to both the needs of families and to property values.
The frustration of some residents has caused an extremely negative attitude towards development in general. For lots smaller than 7,500 sq. ft., lowering the maximum FAR to .45 exceeds fairness and reason, and would exclude families from building homes that would meet even their minimum needs. Dissatisfaction with the disproportional size of some new homes in our neighborhood can by resolved simply by removing the 20% allowed bonus over the 0.5 maximum FAR.
Let us consider the example of an average Crestview lot of 5,600 sq. ft.; Under the old ordinance, this lot would have an allowable FAR of 3,360 sq. ft. + garage. Some residents became concerned. At 0.5 FAR without bonus, the same lot would have an allowable FAR of 2,800 sq. ft. + garage, by no means a "McMansion." This would be a reasonable "middle ground" solution that would translate into a first floor footprint (including garage) of 1,800 to 2,000 sq. ft. The second floor would be 1,200 to 1,400 sq. ft. Such a structure would not have a disproportionate appearance and would allow for sunlight exposure to the adjacent lots.
At .45 FAR, however, the same lot would have an allowable total square footage of 2,520 sq. ft., essentially prohibiting two story homes by shrinking the size of the rooms to unreasonably small dimensions. The majority of families prefer having front attached garages for safety and convenience. Imposing rear garages in Crestview/ Faircrest Heights, as proposed by the Planning Commission would take away this much-needed option.
Also, please consider that homeowners who purchased in recent years did so at a market value based on the then prevailing codes and building/remodeling potential.
We respectfully request that our voices be heard in the strongest possible way to adopt a new code that is in line with the present ICO:

- Maximum FAR for lots less than 7,500 of 0.5. and 0.45 for lots above 7,500

- Garage exemption up to 400 sq. ft. regardless of location.
- Given the ample setback and the removal of the bonuses, no imposition of the 45- degree angle above 20 ft., as this would restrict architectural design options.
Submitted with petition signatures below.
Sincerely,
Crestview and Faicrest Heights residents for a reasonable solution