Homeless to Home
69
people have signed this petition.
Add your name now!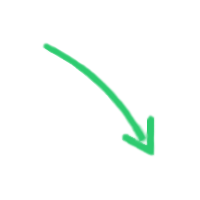 69

people

have signed.

Add your voice!
Maxine K.
signed just now
Adam B.
signed just now
***NO DONATIONS NEEDED, just signatures
The purpose of this petition is to see how many people care about the issue of homelessness and to see if people recognize this as a problem on a macro level.
Our names are Katie and Becca and we are Social Work students at Plymouth State University. We are very interested in working with the homeless population as well as trying to end the cycle of homelessness. About 14% of the population in the United States are living in poor conditions and many of these individuals and families are homeless for reasons that are out of their control. We are advocating to educate people on this topic as well as receive proper funding for homeless shelters to not only expand and make them more accessible, but to also get more resources within the shelters such as more case managers that can work directly with this population and help stop this ongoing cycle.
We believe that there are four necessities of life: food, air, water, and shelter. Shelter is one of our basic needs. According to Maslow's Hierarchy of Needs, shelter is one of the requirements for addressing our physiological needs. These needs are at the base of the triangle to show us that meeting these are the first and most important in our lives. If these needs are not met then the individual may only be able to focus on getting those needs and become unmotivated to move toward other goals such as finding employment or maintaining relationships.
One of the main causes of homelessness is due to mental illnesses. 25% of the population in this country suffers from some form of severe mental illness while 45% suffers from any form of mental illness. Serious mental illnesses disrupt a person's ability to carry out essential aspects of daily life such as self care or household management. Mental illnesses may also prevent people from forming and maintaining stable relationships or cause people to misinterpret others' guidance and react irrationally. This often results in pushing away caregivers, family, and friends who may be the force keeping that person from becoming homeless. As a result of these factors and the stresses of living with a mental disorder, people with mental illnesses are much more likely to become homeless.
Although many people believe homeless people are "lazy", 50-60% of people in homeless shelters work full time and some are working multiple jobs. Times are hard especially with the cost of living going up and the minimum wage staying low. We are looking for signatures from people who support this vulnerable population. We are looking for support on our goal of trying to get more funding for homeless shelters to give these people a place to stay with proper resources so they can work on getting out of this cycle of homelessness and poverty.
If this is an issue that you care about and if you believe that funding for homeless shelters is a necessity, please sign. Just by showing that you care can be a building block to ending the cycle of homelessness for good.