Homeless and unfair low income for the disabled and elderly in our own country
133
people have signed this petition.
Add your name now!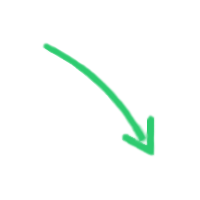 133

people

have signed.

Add your voice!
Maxine K.
signed just now
Adam B.
signed just now
Please sign this petition so we can make a difference in our communities.
We the people of Ontario & Canadain residence and tax payers who are your voter's would like to see change!
We have starting this petition to get you aware and involved to make changes in our government because we have had enough I was struggling on a daily basis. to make ends meet most of us are a paycheck away from being homeless and this is unacceptable.
We are no longer going to sit silently and let the government treat us like we are second-class citizens and that we don't matter. We are the ones who vote you into office and we want change now! We feel that we are being discriminated against and treated poorly by our cities and government officials when it comes to lack of housing and poor living conditions and outrageous inflation and the crime that comes with it. we feel that the landlords are taking advantage of us and you are allowing it to happen by raising the prices of Apartments by doing minor remodeling puts them past the 1.8% increase Allowed by the government we want that investigated into. We feel that there should be actions taken Now to get this under control before more people become homeless it is an epidemic and unless you are blind you are City officials and government officials let's see what's going on on and turning a blind eye. We also feel that are elderly and disabled needs are not being properly cared for they are living in poverty because there has not been any increase in living in their wages where inflation has gone up tremendously and they are having to go live with family members just to make ends meet in their golden years. This to us as Citizens that vote you into office is just unacceptable and downright Criminal. We demand to see changes in these area's immediately and we will be waiting to hear something back in the immediate future on these Dyer issues because if not we will be coming to Parliament and City Hall's all over Canada if we do not get some kind of gast action and not a Band-Aid we want real action in these matters!
So as citizens of Canada we are writing our names and you will hear back from us in the immediate future if things do not change for the people who put their trust in the government they vote in to office. Thank you for your time sincerely concerned citizens and taxpayers.