Home Depot & ARS Rescue Rooter Class Action Lawsuit
63
people have signed this petition.
Add your name now!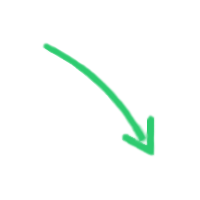 63

people

have signed.

Add your voice!
Douglas Price
signed recently
Helen M
signed recently
Have you had issues with ARS Rescue Rooter, a Home Depot recommended heating & cooling company. We cannot believe all the hassle this company has caused us. We are now on day 210 (installed poorly/illegally May 14, 2020) since ARS installed a one piece outside system all wrong.
From the day of install we complained and even involved ARS Escalations Department, the BBB (Better Business Bureau) and the DPBR (Department Of Business regulation). In Florida we are told by our attorney that ARS Rescue Rooter is not directly insured (no contractors insurance) but insured through Home Depot.
The contract we signed had Home Depot all over it, not ARS! They installed the wrong heating coil (actually modified the heating unit) and connection wire (whip) to the wrong wall box, wire and breaker. In fact, they could not have legally installed this unit without completely upgrading the electrical system.
We paid $3500 for a professor/Architech to formally inspect the work ARS did. Here is the full report with close to a dozen violations. This does not include the $8000 plus in damages they did by breaking a sewer pipe. https://rippedoffvet.com/full-home-inspection-repo...
The unit leaked from day one and we were stood up twice for a finish the job appointment that never happened. When we demanded they do something, they offered that 100% money back refund they guarantee.
That refund offer has hidden terms and conditions that include you not complaining online and then not returning the existing system! That means you have no heat or cooling till the new company can come. Plus, we were refused insurance info which is against the law!
Here is the paperwork ARS rescue Rooter sent us to fulfill their Exceptional Service Guarantee: https://rippedoffvet.com/the-truth-about-rescue-ro...
We had to ultimately hire an attorney who hired an Architect to do a full report. That report triggered us to threaten Volusia County Code Enforcement to get involve. They had refused to even look for almost 2 months. They flagged the unit on site and told us the permit would be violated.
Apparently they did not follow through either. On day 180 ARS/Sedgwick/Home-Depot finally sent someone out to look along with Home Depot Insurance company (Liberty Mutual Insurance and Helmsman Management Services).
Unit is dangerous and the damage they did was only partially repaired. The entire underneath of the building has molded! Still no resolution. Let hope for a class action lawsuit!
We have not heard back from Home depot or their insurance since. Nothing!