Hollywood_Blacklist_2012
14
people have signed this petition.
Add your name now!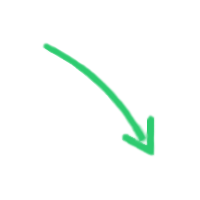 14

people

have signed.

Add your voice!
Maxine K.
signed just now
Adam B.
signed just now
SAVE OUR YOUTH & FAMILIES FROM TERRORIST ATTACKS DESTRUCTION!
1947 HOLLYWOOD BLACKLIST OF COMMUNIST ENTERTAINMENT
EVIL FILMS,EVIL MUSIC, EVIL COMIC BOOKS, EVIL DRAMA PLAYS, EVIL GAMES
PETITION TO BRING BACK HOLLYWOOD BLACKLIST SAFETY NET!
---
Dear Hollywood SAG Screen Artist Guild Entertainment,
---
We the people of the USA and London, ask that you will bring back the safety net security of the November 24, 1947 SAG Blacklist, against all terrorist plots of any communist nations that shows proof that their Hollywood evil films, evil communist games, evil communist music, and evil communist comics against crimes in terrorist plots to destroy any kids, teens, families or any people of any race inside USA and London.

We the people of the USA and London ask that Hollywood put pressure on banning their websites on the internet, that promoting riots and burning down our cities. There are several thousands of hidden terrorist communist plotting to destroy our Youth in America by turning them into gangs of terror by their hypnosis cults to harm USA people and Britain people. Thousands of films of communist plots of Iran, Neo Nazi, New World Order of Knights of the Templar Freemasons communities, Hell Fest gangs evil music heavy metal bands of evil, China myths pf dragon films and evil satanic games is attacking our youths minds leading them into gangs. Some of the Hollywood filmmakers are gangs and or communist themselves.

We the People of USA and Britain wish to petition the SAG Hollywood Screen Artist Guild to stop marketing and selling films that prove to be communist films of hidden terrorist plots to harm USA people. To remove them from the shelf from stores. Also for any evil music or evil games or Marvel Comics that show proof that they are indeed a hidden communist attack to destroy lives. There are many Cartoons that are hidden plots to destroy young kids leading them to a life a crime. To protect the Youth of this generation and their family from harm and the public from harm. Please stop allowing film makers in Hollywood from producing anymore evil communist attacks in SAG Hollywood products.

Please remember Our President Ronald Reagan attempt to protect us all from Nazi that desired to kill us on USA Soil and that the USA and British People can dwell again in safety without gang crimes. We the People of the USA and Britain as signed our names below wish to bring back the Hollywood Safety Net Blacklist. Thank you.

Please bring back the safety net and boycott making future films eand marketing them in stores, market films, and encourage Hollywood to stop allowing evil nations communist from promoting crime on our USA and Britain soil. This will bring the crime down greatly in number of murders in our families and stop the promotion of gangs that do sex slaves crimes. We the people sign the following petition to bring back the Hollywood Blacklist 1947 to stop terrorist plots to destroy the American Public.

Please sign our SAG Hollywood Petitions to outlaw all evil appearance of Hollywood Entertainment Products that prove are Communist related. Your name and email will be kept in private. Thank you.
Sponsor
Many Trusted Actors and Actress And other Public Businesses, and hundreds of Christian Gospel Churches are joining with us in sponsoring this Hollywood Blacklist for Safety. Due to the massive amount of persacution, of those trying to sound the alarm against communist entertainment products. We choose not to reveal our names and locations for safety reasons. Whistle Blowers Sounding the Alarm. Your name and email will remain confidental and private, only revealed to a trusted official. Thank you for understanding.
Links