Hold Wellesley and PBHA Accountable for our Communities
11
people have signed this petition.
Add your name now!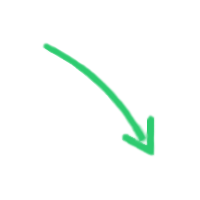 11

people

have signed.

Add your voice!
Maxine K.
signed just now
Adam B.
signed just now
To our friends, volunteers, and community:
We, the administrative student staff from Mission Hill After School, Chinatown Afterschool, and BRYE Extension/Teen/1-2-1 are part of a longstanding tradition of Wellesley involvement in Phillips Brooks House Association (PBHA) volunteer organizations that serve the greater Boston community. Our continuous participation over semesters and years follows in the footsteps of our fellow Wellesley siblings and alumnae whose involvement in PBHA started over two decades ago. Right now we are facing an administrative decision that will negatively impact our programs and communities, and we need your help.
On March 1st, the staff at the Wellesley Civic Engagement Office (CE) informed Wellesley student volunteers and staff of PBHA programs that beginning in Fall 2017, they will no longer provide Federal Work Study, transportation support or reimbursements, and financial support via grants. This support has been integral to allowing our volunteers, regardless of financial need, to travel and dedicate their time to serving our communities, and without it our programs and those we serve will be negatively impacted.
CE presented this decision as final, without any previous regard to student input, or the impact on our programs and the communities we serve. Student leaders have met with CE and all requests for further consideration of their decision have been denied. A comprehensive overview of the situation, our concerns and communications with relevant parties are outlined at the end of the page.
Here's what we kindly request from you:
Sign our petition to support our demand that Civic Engagement and PBHA meet together with student leaders to clarify the issue and develop concrete solutions for the repercussions of the decision on our program, families, students, and communities.
If you feel compelled, write a letter using this template to help get attention from the offices we need to talk to.
We hope to hold the involved organizations accountable in order to minimize the negative impacts of this decision.
Details About the Decision

After meeting with both PBHA administrative staff and Civic Engagement, the reasons for the decision appear to be:
Incompatible policies in working with minors

Effective next year, all organizations sponsored by Wellesley College must follow the college's new policy on working with minors. CE determined their new policies to be incompatible with PBHA's current policies. After our conversation with CE, we have discovered that PBHA's policies are indeed sound and licensed, and PBHA is in fact the organization that other Boston organizations receive training from.

Communication issues

Over the course of making this decision, communication between PBHA and Civic Engagement has been inadequate, limited to phone calls and emails. There has yet to be a face-to-face meeting to discuss the repercussions of this decision on our programs and communities.

New Wellesley volunteer programs

CE is in the process of developing new volunteer programs local to Wellesley, to redirect their efforts to these new programs, and thus PBHA programs are not their priority. However, the office is not providing any form of financial support to help existing programs minimize the negative effects this decision would have on our programs and communities.
In the aftermath of this decision, we as leaders and volunteers have held separate meetings involving CE, other Wellesley Administrators, PBHA administrators, and student leaders. To see a timeline of our communications with the parties involved, see our attached "Timeline". Our main concerns are the following:
The lack of student involvement in the decision

CE presented this decision without any previous regard to student input about best practices, or the impact on our programs and the communities we serve. At the April 10th meeting CE said that the decision was final. Despite CE being willing to meet with us after we raised concerns in response to the decision, leaving student leaders out of the decision process beforehand showed a lack of transparency between the administration and student leaders.

The administration's unwillingness to negotiate or meet with all parties involved

At the April 10th meeting with CE, we presented a list of demands which included having a face-to-face meeting involving CE admins, PBHA admins and Wellesley and Harvard student leaders--which was denied, along with our other demands. CE made clear that it has no desire to continue any communications with PBHA.

The impact of this decision

On the future of our programs: Right now all of our Wellesley volunteers rely on vans or transportation reimbursements to get to our volunteer sites, and many rely on Federal Work Study to be able to dedicate their time to volunteering while balancing jobs and schoolwork. Taking these away would force our volunteer base to decrease drastically, and threaten the sustenance of our programs and their impact.
On our students and families: Those of us who work with the children and teens know that the effects of providing a safe and nurturing space for them are very real. For example, volunteers from Harvard and Wellesley in Chinatown Afterschool who went through the program themselves while growing up can attest the important role the program and its mentors had in their growth. Students formerly in our programs are now leaders in PBHA's Summer Urban Program (SUP), an affordable summer program for urban youth. Parents tell us on a daily basis how the programs have helped their children's social problems.
On our growth as Wellesley students: Our program leaders have devoted a significant amount of their time to ensure that programs run smoothly, and that we can create invaluable experiences for children, families, and community members that have and continue to shape our personal and professional growth. Our commitment stems from:

A belief that all young people, no matter their socioeconomic status, race, or neighborhood deserve access to affordable extra-curricular programming along with a village of people who support and believe in their potential for educational and life success.
A belief that service in communities is not interchangeable and that the people we serve deserve nothing less than our best efforts and commitment to always strive to improve the quality of our programs.
Unfortunately, in the process of meeting with administrators from Wellesley and PBHA, we have received contradicting stories from both sides, which has made our next steps in addressing this situation difficult. Furthermore, administrative staff have not demonstrated the necessary urgency to work together and figure out how our programs can be supported in the coming semesters. We are writing this petition to advocate for the communities we serve and ask that student leaders receive the support in the timely manner we need.

If you have any questions please feel free to contact the following student leaders:

Thalia Ramirez | tramire3@wellesley.edu | Mission Hill After School Program Administrative Director

Narih Lee | nlee2@wellesley.edu | Chinatown Afterschool Program Administrative Director

Michaela Rhile | mrhile@wellesley.edu | Chinatown Afterschool Program Administrative Director