Hold Rosanne Franco (GNBVT Academic Principal) Accountable
553
people have signed this petition.
Add your name now!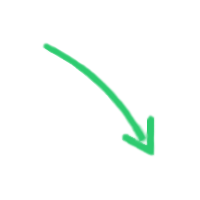 553

people

have signed.

Add your voice!
Maxine K.
signed just now
Adam B.
signed just now
This year, in particular, throughout the United States a widespread climate derived from institutional racism, police brutality, corrupt judicial systems, radical extremists, indifferent communities and the negligence of school administrators has allowed hate to rise up and rapidly increase in America. Unfortunately, this type of climate has hit us close to home, Greater New Bedford Regional Vocational Technical High School (GNBVT). As many of you know by now, former math teacher Lino Cabral was forced to resign due to his racist and violent comments towards minorities posted on Facebook. His resignation was brought about through public outcry over this matter and the school failing to take appropriate action. Removing him from the school system was just one of the necessary outcomes to rid the school of this cancer we call racism. Much more work needs to be done, namely holding upper administration accountable for their failure in leadership. Listed below are the details of what transpired and revealing the apparent cover up by upper administration, namely Superintendant Linda Enos, and Principal Rosanne Franco.
In mid-April 2015 an interested party brought RACIST, inflammatory comments posted on Facebook by then math teacher, Lino Cabral, to the attention of GNBVT Academic Principal Rosanne Franco. Mrs. Franco read the Facebook comments and stated that he (Mr. Cabral) had a right to his opinion, and he was protected by freedom of speech and that Voc-Tech did not regulate social media for its employees. The interested party was dismissed without any reassurance or indication of potential disciplinary action toward Mr. Cabral. Essentially, Mrs. Franco failed to act appropriately and ignored an opportunity to address these extremely hurtful, threatening RACIST comments. Mrs. Franco's inaction, indifference and to minimize Cabral's comments must be construed as an endorsement of Cabral's comments. This was an EPIC FAILURE in leadership!
Subsequently, as momentum and knowledge of Mr. Cabral's comments spread, Mrs. Franco was compelled to share them with Superintendent / Director of GNBVT Mrs. Linda Enos and other administrators, except Rob Pimental, the Athletic Director (AD). Lino Cabral served as the varsity coach for girls' soccer, and as the assistant track coach for both winter and spring boys & girls teams. Thus, he "worked" for the AD throughout the school year in an official capacity. When Rob Pimental was made aware of the RACIST comments, he immediately went to Mrs. Franco for an explanation as to why he was not included in any dialogue pertaining to Mr. Cabral's situation. He was told that the situation had been handled and Cabral could NOT be disciplined for the same "crime" twice. Mrs. Franco usurped Rob Pimental's authority; intentionally excluded him from disciplinary hearings in an obvious attempt to preserve Cabral's coaching positions. This was an abuse of power and a COLLOSSAL FAILURE in leadership!
Rosanne Franco served as the varsity girls' soccer coach at GNBVT for the past several years. Lino Cabral served as the junior varsity boys' soccer coach at GNBVT for the past several years. However, during the 2013-2014 season, Mr. Cabral was assigned as the assistant head coach for the girls' varsity soccer team, thus serving as Mrs. Franco's assistant. Upon Mrs. Franco's promotion to Academic Principal, Mr. Cabral was named the new girls' varsity soccer coach. Mrs. Franco and Mr. Cabral's professional relationship lead to friendship and thus compromised her ability to impartially conduct disciplinary hearings pertaining to the RACIST comments that he irresponsibly posted on social media. Mrs. Franco's decision NOT to remove herself from any part in the investigation and subsequent discipline of Cabral clearly was an attempt to "protect" her friend regardless of the wrong he had done. Her blind loyalty in the wake of community outrage was an ENORMOUS FAILURE in leadership!
According to the GNBVT faculty handbook, sec. VII. School Policy, Harassment Policy, sec IIA, Definition of Harassment / Denial of Civil Rights (p61): "Harassment that denies civil rights or equal educational opportunities includes comments, name-calling, physical conduct or other expressive behavior directed at an individual or group that intentionally demeans the race, color, religion, national origin, sex, genetic information, or disability of the individual or individuals or creates an intimidating, hostile or demeaning environment for education". Mr. Cabral's RACISIT, inflammatory comments clearly constitutes a direct violation of the GNBVT Harassment Policy, sec IIA. In lieu of the racially charged comments and violent threats included in Cabral's Facebook narrative, Rosanne Franco, the Academic Principal, chose NOT to suspend him for neither his academic responsibility nor his coaching duties. The administration's level of response shows an indifference towards racism which as seen in Ferguson Missouri, Baltimore Maryland and Charleston, South Carolina is a mistake and a MONUMENTAL FAILURE in leadership!
At Greater New Bedford Regional Vocational Technical High School, the student body consists of approximately 31% people of color. The vast majority of students derive from the city of New Bedford, which is a very culturally and linguistically diverse as well as having a high low-income population. It is extremely important that the Academic Principal truly respects the rights of all individuals, including students, faculty and staff alike as well as parents. Parents were never informed. The safety of the GNBVT community MUST be the top priority. Fair and equitable treatment for all is non-negotiable. Mrs. Rosanne Franco, throughout her tenure as Academic Principal (2014-2015) has clearly erred on many levels and has been non-compliant with the Mass DOE Standards for Administrative Leadership 7.10 (2a), (2b,), (2c), (2d). Leadership is defined as the ability to gain the willing support of ones subordinates. It is NOT gained by intimidation, manipulation, duplicity, favoritism or indifference. At this time, Rosanne Franco is not qualified to be a school principal in the state of Massachusetts, nor should she be qualified to become the next superintendant, which is the position she is applying for as Linda Enos is retiring in October 2015.