Hold Darrell Issa in Contempt of Congress and Fire Him!!!!
45
people have signed this petition.
Add your name now!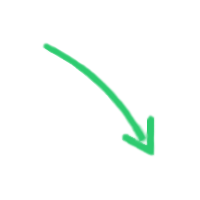 45

people

have signed.

Add your voice!
Maxine K.
signed just now
Adam B.
signed just now
Today, Darrell Issa, dishonorably held a vote to hold the Attorney General in contempt. This is the first time that Congress has ever done this. The vote went through with all of the Republicans on the committee voting to hold the Attorney General in contempt and the Democrats opposing. This is a game. It is divisive, it is bigoted, it is mean, it is hypocritical and evil. Darrell Issa is a schemer who has abused his position in Congress to line his pockets. He has profited from lobbyist and from insider trading. He is full of hubris. He is a liar and a conniving, deceitful person. Darrell Issa is trying to use this attack on the Attorney General to hurt the President of the United States. Darrell Issa is offensive to me and to the position that he holds in the Congress of the United States. Rather than working on creating jobs, Darrell Issa is wasting tax payer time and money to try and humiliate a Cabinet member. This has never, ever happened before. For these reasons, I believe that Darrell Issa should be held in contempt and fired from his position in the Congress. He is in the process of really giving the country a black eye and creating a really vile climate in the nation. I beg all clear thinkers who are concerned about the unity and civility of our country to sign this petition. As an American, I'm sick to my stomach of Darrell Issa and the behavior of the Congressional Committee that he heads. I am upset, frustrated, and deeply troubled that the Speaker has said that he is going to bring this to a full vote in the Congress next week. As an African American, it is hard for me to put into words how distraught I am. This should not be. I want to do something to make sure that the current Republican Congress know and understand what they are doing and how real citizens feel about it. Please say with me, "We are going to stand for what is right and good, and we are not going to sit idly by and allow one diabolical congress person with an agenda to run a muck. Nor will we sit idly by while a Republican party throws away every bit of integrity and sense of honor out the window so that it can win offices to represent us." United States citizens don't want to be represented by liars, hypocrites, and DIVIDERS! I know I as a United States citizen do not want that!!! Please sign my petition now. Thank you.
Sponsor
Wilson Bell
Links