HOLD CSEA 167 ACCOUNTABLE - RE CLAIM YOUR RIGHTS!
13
people have signed this petition.
Add your name now!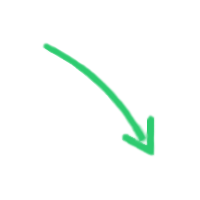 13

people

have signed.

Add your voice!
Maxine K.
signed just now
Adam B.
signed just now
ATTENTION ALL CSEA 167 MEMBERS, PLEASE READ ALL THE POINTS AND CONSIDER SIGNING TO RECLAIM YOUR RIGHTS!
CSEA 167 MEMBERS, THIS ONLINE PETITION DOES NOT REVEAL YOUR EMAIL ADDRESS TO US. ONLY YOUR NAME IS COLLECTED. YOU GET TO DECIDE IF YOU WANT YOUR NAME HIDDEN PER THE SELECTION BOX WHEN YOU SUBMIT.

CSEA CHAPTER 167 HAS NOT BEEN TRANSPARENT AND ROUTINELY IGNORES CLASSIFIED MEMBERSHIP PLEAS FOR RELIEF FROM A TOXIC WORK ENVIRONMENT AND EMPLOYER MISCONDUCT.
THE GOAL IS TO RAISE AWARENESS TO THIS MISCONDUCT AND GET RELIEF BY ENTERING A NEW UNION. ALL CURRENT BARGAINING UNIT MEMBERS WILL HAVE A VOTE AND A VOICE, UNION CONTRACTS ARE NOT STANDARDIZED, SO WE CAN ALSO TRY TO LOWER THE DUES WHILE WE ARE AT IT!
SEE Janus v. AFSCME:
https://www.optouttoday.com/mylocal

IF WE CAN GET ENOUGH SUPPORT ON THIS ONLINE PETITION WE WILL CONTACT YOU TO FORMALLY GET THE PROOF OF SUPPORT TO THE CA PERB FOR A DECERTIFICATION ELECTION!
CAPERB GUIDE:
https://perb.ca.gov/wp-content/uploads/forms/decert-petition-filing-1370.pdf
THE NLRB ALSO HAS PROTECTIONS FOR UNION ORGANIZING, DO NOT BE AFRAID OF THE EMPLOYER:
https://www.nlrb.gov/about-nlrb/rights-we-protect/...
The National Labor Relations Act forbids employers from interfering with, restraining, or coercing employees in the exercise of rights relating to organizing, forming, joining or assisting a labor organization for collective bargaining purposes, or from working together to improve terms and conditions of employment, or refraining from any such activity. Similarly, labor organizations may not restrain or coerce employees in the exercise of these rights.

EVEN IF CSEA 167 DOES NOT GET DE CERTIFIED PLEASE CONSIDER WITHDRAWING YOUR DUES FROM CSEA 167, AND JOINING A MOVEMENT TO HOLD CSEA 167 ACCOUNTABLE WITH THE CA PERB AS OUTLINED IN THE CSEA 167 CONSTITUTION (ARTICLE 1.1). IF CSEA RATIFIES A NEW CONTRACT AND IT IS AGAINST THE CHAPTER WISHES THEN WE MISS THE WINDOW OF OPPORTUNITY AND HAVE TO WAIT UNTIL THE NEXT RENEWAL, IN THE MEANWHILE PULLING YOUR DUES WILL HAVE THE BEST EFFECT.
The process is in the link below and goes over your options:
https://www.optouttoday.com/csea

YOUR RIGHTS IF YOU OPT OUT OF DUES:
UNDER CALIFORNIA LAW CSEA 167 HAS EXCLUSIVE BARGAINING RIGHTS TO REPRESENT CHAPTER MEMBERS AS PART OF THE COLLECTIVE BARGAINING UNIT. THE ONLY "RIGHTS" YOU LOSE BY WITHDRAWING DUES IS THE ABILITY TO VOTE IN CSEA 167 FUNCTIONS & ATTEND IN SOME CSEA 167 EVENTS OR HOLD A CSEA 167 POSITION. THIS SHOULD NOT BE A SETBACK CONSIDERING CSEA 167 ROUTINELY EXCLUDES THEIR CHAPTER MEMBER INPUT AND HAS BEEN AN ACTIVE PARTICIPANT IN CONDUCTING UNFAIR PRACTICES WITH MANAGEMENT. CSEA 167 IS STILL CONTRACTUALLY OBLIGATED TO REPRESENT YOU AS A BARGAINING UNIT MEMBER.THE STATUS FOR A NON DUES PAYING MEMBER IS DEEMED "COMPELLED RIDER" AND SOMETIMES "FREE RIDER" DEPENDING ON PERSPECTIVE.
DOES ANY OF THE FOLLOWING LOOK FAMILIAR? IF SO PLEASE CONSIDER SIGNING:
Being forced to work out of class & not getting compensated for it, this allows for wage theft
Hiring non-union positions to do union work, including hourly and professional experts
Others getting preferential treatment by managers at your expense and increased work load
Allowing departments to have low staff counts and not filling vacancies in a timely fashion
Failure to file grievances on your behalf, all CSEA 167 has to do is file and let arbitration handle the facts but instead they stonewall the process and leave you without relief.
Not being transparent in union affairs, MOU's and making decisions without votes from the chapter members. Surveys often don't go out and rarely are votes taken on important topics.
Being rude, argumentative and dismissive of your needs, they often wont even reply when you are most vulnerable and may be facing disciplinary action.
Not posting literature notifying you of your rights in break rooms or having a point of contact for matters that need immediate attention, this amounts to deadbeat representation
Asking you to communicate with your personal email in order to hide misconduct from FOIA or CPR Requests
Not conducting votes for major issues before the board like the Covid-19 mandate
SEE CSEA'S DIRECT WORDING, DOES CSEA FOLLOW THEIR OWN RULES IN THE BOLD TEXT?
Chap. No. 167 Constitution, Page 10
As Revised March 20, 2019
Association Approval September 17,2019
1 ARTICLE V
2 AUTHORITY OF EXECUTIVE BOARD/DUTIES OF OFFICERS
3
4 Section 1. Executive Board: The Executive Board shall have general
5 supervision of the affairs of the Chapter between the general membership meetings. It
6 shall transact the routine business of the Chapter as authorized and required herein,
7 prioritize and determine recommendations on matters requiring discussion and action
8 by the general membership, and perform such other duties as are specified in this
9.constitution. The Board shall be subject to the orders of the Chapter membership, and
10 none of its actions shall conflict with actions taken by the Chapter membership.
PER THE RECENT MANDATE SURVEY, ALMOST 40 PERCENT WERE OPPOSED TO THIS TYRANNY, YET NOT ONE MENTION TO THE BOARD. LET US UNITE AND BE HEARD SINCE CSEA 167 COLLECTIVE BARGAINING HAS LONG SILENCED US ON MANY FRONTS.


SIGNING THIS ONLINE PETITION IS NOT A BINDING AGREEMENT
IF THE PETITION RECEIVES ENOUGH SUPPORT THEN WE WILL CONTACT THOSE INTERESTED WITH AN ACTUAL FORM WITH JUST THE PETITION FOR A LEGAL SIGNATURE TO BE GATHERED.

THE TEXT BELOW IS WHAT THE PETITION WILL LOOK LIKE THAT YOU WOULD BE SIGNING OFFICIALLY IF ENOUGH SUPPORT IS MET:

PETITION FOR DECERTIFICATION (RD) -- REMOVAL OF REPRESENTATIVE
The undersigned classified employees of NOCCCD, Cypress College, Fullerton College, NOCE and affiliates do not want to be represented by North Orange County CCD Chapter No. 167 of CSEA.
Should the undersigned classified employees make up 30% of the bargaining unit represented by North Orange County CCD Chapter No. 167 of CSEA, the undersigned employees hereby petition the California Public Employment Relations Board to hold a decertification election to determine whether a majority of employees no longer wish to be represented by this union.