Hold Albuquerque Public Schools Accountable!
225
people have signed this petition.
Add your name now!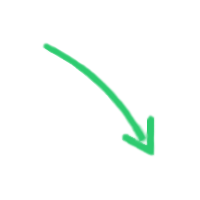 225

people

have signed.

Add your voice!
Maxine K.
signed just now
Adam B.
signed just now
On 9/16, an active shooter threat was called into three high schools within the APS district. Volcano Vista, Sandia, and Albuquerque high students were unsure if they would make it home to their families that night.
Since this petition was released 14 days ago, there has been a total of 9 Shelter-in-place reports district wide. Adding those to the rest of the 2022-2023 school year, that comes out to almost 30.
As of today, (9/30/2022) the APS district has only been in session for around 50 days.
The reaction given by the adults in our lives, and the higher-ups of the district, was disappointing to many of us. Who else is supposed to protect us? The disorganization of the system in these schools led to miscommunication all through the district. Almost every person you ask has a different story on this. But there are obvious inconsistencies;
-Students were told to go back in the building to "return to learning" after being scared for their lives.
-APS told the media that this was a shelter in place, rather than an active shooter situation. (possibly to avoid bad press, as if their image matters more than telling us if there is an actual threat or not. How are we supposed to know how to react if they don't tell us what's actually happening?)
When you sign this petition, you are assisting toward bringing this up to the official board. We as students deserve a say in our safety at school, and we have been shown that the system does not have our best interest at heart.
We are working on building a list of safety hazards within the system to present to the board, as well as a list of ways the district is inflicting indirect emotional harm and unease on the student population.
I do not disagree with the way the teachers and staff handled the situation on Friday, they are human too, and they are also confused. The substantial amount of people with different stories is a communication problem that could have quickly become fatal. If there are lives on the line we need to work as a community. Parents, staff, students, admin, all of us need to put in an effort to correct the mistakes we witnessed on Friday, and that starts with hearing the truth from the schools.
Friday simply prompted further research as to what actually happened, uncovering the amount of times the administration has been claimed uncooperative with the community. The petition is so the school board takes us seriously, when we further this communication issue with them.
@MaMforChange on Instagram and Twitter for more information