正視政府遷總部銷毁大量檔案事件要求政府即時停止銷毀及公開交代/Stop Destruction of Public Records Enact Archives Law
28
people have signed this petition.
Add your name now!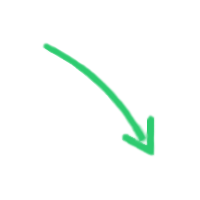 28

people

have signed.

Add your voice!
Maxine K.
signed just now
Adam B.
signed just now
聯署
正視政府遷總部銷毁大量檔案事件
要求政府即時停止銷毀及公開交代
我們是一群經常以政府檔案為工作憑藉的研究學者、新聞工作者、專業人士、立法會議員,以及民間團體。對於近日特區政府於政府總部搬遷前夕,一下子大量銷毀數以百萬計的政府檔案一事,我們均極度關注及痛心,更認為此乃一場災難性的「毁書滅跡」事件,刻意令香港當代的歷史留白,以堵住後世的評鑑。
對於歷史、政策及文化研究的學者而言,政府檔案是不可或缺的寶貴素材,於歷史、文化傳承,以及政策檢討和改善都尤其重要;對於監察政府的新聞工作者、立法會議員,和民間團體而言,政府檔案是審視政府決策與施政得失、向公職人員問責的重要證據,白紙黑字,真相或謊言立見;對於普羅大眾,政府檔案是市民共同擁有的公共資產,也是確立自身身份、權利與義務的依據;對於公職人員,這些在其工作過程中產生的往還文件(即檔案),亦是對決策及行事者,具備立此存照的警剔和向善壓力,成為驅策每天工作的動力泉源。
香港是世界少數未有訂立《檔案法》來保護政府檔案的地方;政府檔案處亦無實責實權去規管公職人員如何處理文件及檔案。政府總部搬遷前夕發生大量政府檔案被銷毀的事件,完全反映我們社會缺乏對政府檔案有效管理及監管的意識和責任,事到如今,政府若不即時正視問題,數之不盡的珍貴、重要的紀錄將可能會繼續散失、失當處理、甚至被故意銷毀。
我們本著對自身工作及專業的認知,實必要向社會反映問題的嚴重性,並聯署要求香港特區政府:
1.立即向公眾交待因政府總部搬遷而大量銷毁檔案的詳情,包括提供已被銷毀及仍然保存的政府總部檔案清單,以及有關部門和政府檔案處在處理這批檔案時的過程和行事依據;
2. 立即停止任何銷毀政府總部檔案的行動;
3. 馬上成立包括民間專家學者在內的「獨立檔案審查組」,負責審批所有銷毀檔案的申請。
4. 正視保存政府檔案的重要性,盡早訂立《檔案法》。
我們並促請立法會從速介入事件,成立獨立委員會,邀請專業人員參與調查工作,盡快審核保存及銷毁政府檔案的應有原則及相關事宜。
發起人:
檔案行動組
香港檔案學會
公共檔案關注組
中西區關注組
思網絡
公共專業聯盟
Petition
Stop Destruction of Public Records
Enact Archives Law
We are a group of scholars, journalists, professionals, legislators, and NGOs who constantly resort to government records for our work. We are extremely concerned and distressed by the Hong Kong SAR government's recent decision and action to hastily destroy millions of records ahead of the relocation to Tamar. We consider this an act of disaster, and a deliberate attempt by our officials to escape future judgment for their misdeed by wiping out evidence as contained in the records.
Government records not only provide an essential research material for historians and scholars, they are also indispensable to government officials in policy deliberation and review in order to ensure good governance, improve policy making and to learn from their mistakes. For civil servants, the proper management and preservation of records generated by them as a result of official activities provide evidence of their business, and serve as a constant reminder that they must, at all times, act prudently and properly for the people they serve.
To journalists, legislators, and NGOs, government records are important evidence revealing possible flaws in certain policies and their execution. Proper records keeping is essential to ensuring accountability, all lies will eventually be exposed in front of the impartiality of records.
To the average citizens, government records help establish identities, safeguard their rights and make sure that their government is working in their best interest.
Unfortunately, Hong Kong is one of the rare exceptions that still lack an archives law to protect government records. The Government Records Service has no legal authority to monitor and regulate how civil servants handle records. The recent destruction of millions of records discloses the general apathy of the Hong Kong people in the issue and the helplessness of the public in scrutinizing the management of government records. If we do not address this problem immediately, countless important records will continue to be mishandled, damaged, lost or forever destroyed.
As professionals, the gravity and urgency of this problem move us to sign the following petition to call on the Hong Kong Government to:-
1) make public the list (including nature and subject matters) of records destroyed recently in connection with the Tamar move,
2) Clarify for the public the rationale behind the destruction, the involvement of Government Records Service and the procedures followed in this destruction disaster,
3) stop destroying government records forthwith before the issue is resolved by more public debate,
4) set up as soon as possible an independent committee comprising scholars, records and archives specialists, etc to monitor and approve all records destruction requests from bureaux and departments in the future,
5) seriously attend to the proper management and preservation of public records and legislate for an archives law as a matter of priority.
We urge the Legislative Council to intervene as a matter of urgency and establish an independent committee of professionals to formulate for us a plan of action for the proper management and long term preservation of government records.
Initiators:
Archives Action Group
Hong Kong Archives Society
Public Records Concern Group
Central and Western Concern Group
SEE Network
The Professional Commons