Hjólaskautahöll í Reykjavík / Roller Rink in Reykjavik city
159
people have signed this petition.
Add your name now!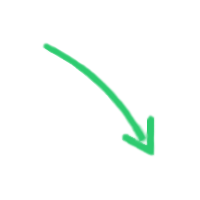 159

people

have signed.

Add your voice!
Maxine K.
signed just now
Adam B.
signed just now
(English version is below the Icelandic one!)
Reykjavíkurborg skartar í dag tveimur ísskautasvellum, a.m.k. einu hjólabrettahúsi (og opnum hjólabrettavelli í Laugardal), ásamt mörgum aðstöðum til iðkunar hvers kyns íþrótta og tómstunda.
Eitt sem vantar þó alfarið í Reykjavík er hjóla/línuskautahöll (eða svæði).

Margir Íslendingar hafa gaman af að hjóla/línuskauta yfir sumartímann, enda er sú iðkun góð alhliða þjálfun, og aðgengileg fyrir flesta aldurshópa. Í Reykjavíkurborg má finna marga hjólastíga sem gaman er að skauta á yfir sumartímann, en á haustin/veturna er hreinlega ekki hægt að stunda tómstundina vegna veðurfars, myrkurs, og skorts á aðstöðu. Gangstéttir í Reykjavík eru ekki ákjósanlegur flötur til að skauta á, þar sem þær eru oft ójafnar eða óhreinar (og geta þ.a.l. eyðilagt skautana eða valdið slysi), og eiga ofan á það að vera aðallega fyrir gangandi vegfarendur.
Þónokkrar íþróttagreinar tengjast hjóla/línuskautum, og má þá t.d. nefna:
Roller Derby

Hjóla/Línuskautahokkí

Hjóla/Línuskautakapphlaup (speed skating)

Hjólaskauta-dans (Jam Skating)

Listskautar

Flestar þessara greina hafa ekki náð almennilegri fótfestu á Íslandi, og teljum við það að hluta til vera vegna skorts á aðstöðu. Ef salur eða höll væri til staðar, væri auðveldara að stofna íþróttafélög/klúbba og koma sportinu af stað.
Fyrir utan íþróttaiðkun, þá er hreinlega líka bara gaman að renna sér á hjóla/línuskautum við góða tónlist. Allir geta hjólaskautað – ungir sem aldnir geta skemmt sér á skautunum. Hjólaskautahöll myndi einnig hafa ákveðið forvarnargildi, þar sem hér væri boðið upp á áfengis-og-vímuefnalausa skemmtun, og ekkert aldurstakmark. Hægt væri að bjóða skólahópum á öllum stigum í heimsókn að læra á skautana, og hafa jafningjafræðslu tengda þeim viðburðum. Að sjálfsögðu myndi höllin fara eftir öllum reglum Reykjavíkurborgar varðandi reykleysi og almenna umgengni.

Þar að auki væri hægt að leigja salinn og leiðbeinendur út til hópa, t.d. vinnustaðahópa, gæsa/steggjateiti, saumaklúbba, eða annara hópa sem hefðu áhuga á hjólaskautum.
Startkostnaður við svona aðstöðu væri í lægri kantinum – eina sem í raun vantar er ágætlega stórt ferhyrnt svæði, hiti/rafmagn, snyrtingar og rennandi vatn. Viðhaldskostnaður myndi vera lítill, þar sem eina sem þarf til að halda gólfinu við er að þrífa það reglulega og bóna (annað en t.d. ísskautasvell sem krefst mikils viðhalds).

Hægt væri að fjárfesta í lager af notuðum (eða nýjum) skautum til útleigu í salnum á heildsölukostnaði.
Við skorum á Reykjavíkurborg að opna hjólaskautahöll í borginni! 
----- ENGLISH VERSION------
Reykjavik city currently sports 2 ice skating rinks, a indoor and outdoor skateboard park, and numerous facilities for many different sports and activities.
One thing that is obviously missing in the city is a roller skating rink.

Many Icelanders enjoy roller/inline skating during the summer months, as it is a good all-around conditioning, relatively cheap, and (the most important bit), it's fun! In Reykjavik you can find many bike paths that can be fun to skate on during the summer, but during fall/winter it is pretty much impossible to do the activity, due to weather, lack of daylight, and lack of space. Sidewalks in Reykjavik are not the best option, as these are often cracked or dirty, and can cause accidents for pedestrians and skaters.
Several sports are done on roller/inline skates:
Roller Derby

Quad/Inline hockey

Quad/Inline speed skating

Jam-skating & Roller-dance

Artistic skating

Most of the above sports (with the exception of roller derby) have not gained traction in Iceland, and we believe this is partially due to the lack of practice space. If a space were allocated for this activity, it would be easier to form leagues/teams and practice each sport or activity in a safe space.
Aside from roller sports, the hall would be used as a social center for those who just want to come and skate to some fun music. Everyone with two legs can rollerskate – young or old, with or without experience, matters not. A roller skating rink would also function as a alcohol and drug free environment, where children, youths and adults alike can enjoy themselves in a safe space. School groups of all levels could come for a visit and a skate. The rink would of course follow Reykjavik city's no-smoking policy in the building and surrounding property.
The space could also be rented out to smaller or larger groups (for example work place groups,bachelor/bachelorette events, small clubs, etc.), where they could come and learn the basics of skating (with an instructor), and then have some free rink time.
Initial cost of this venture would be small, as all you really need is a large flat floorspace,
heat+electricity, and running water/toilet facilities. Maintenance cost would be minimal, as you only need to clean the floor (and buff it regularly). When looked at next to the maintenance costs of for example an ice skating rinks, the benefits of a roller skating rink are obvious.
Skates could be purchased wholesale (either used or new) to rent out to guests.
We challenge Reykjavik city officials to allocate a space for a Roller Rink in the city!
Links