Historians Against Trump
612
signers.
Add your name now!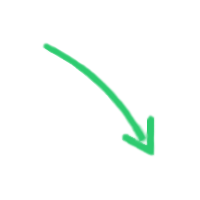 612

signers.

Almost there!

Add your voice!
Maxine K.
signed just now
Adam B.
signed just now
Today, we are faced with a moral test. As historians, we recognize both the ominous precedents for Donald J. Trump's candidacy and the exceptional challenge it poses to civil society. Historians of different specialties, eras and regions understand the enduring appeal of demagogues, the promise and peril of populism, and the political uses of bigotry and scapegoating. Historians understand the impact these phenomena have upon society's most vulnerable and upon a nation's conscience. The lessons of history compel us to speak out against a movement rooted in fear and authoritarianism. The lessons of history compel us to speak out against Trump.

Historians Against Trump does not align itself with any political party or candidate. Many among us do not identify as activists and have never before taken part in such a campaign. We are history professors, school teachers, public historians and museum professionals, independent scholars and graduate students. We are united by the belief that the candidacy of Donald J. Trump poses a threat to American democracy.
As historians, we consider diverse viewpoints while acknowledging our own limitations and subjectivity. Our profession reminds us to look for the humanity in everyone as we examine the ideas, interests and movements that shape world events. We interrogate and take responsibility for our sources and ground our arguments in context and evidence. Donald Trump's record of speeches, policies and social media is an archive of know-nothingism and blinding self-regard. Donald Trump's presidential campaign is a campaign of violence: violence against individuals and groups; against memory and accountability; against historical analysis and fact.
The Trump candidacy is an attack on our profession, our values, and the communities we serve. No less than his sham "Trump University," Donald Trump's contempt for constructive, evidence-based argumentation mocks the ideals of the academy, whether in the sciences or the liberal arts. Academia is far from the only profession endangered by Trumpism. Donald Trump bullies and suppresses the press, and seeks to weaken First Amendment protections as President. Trump singles out journalists for attack and mocks physical disabilities. Both the judiciary and individual judges face public threats from Trump. Non-white, non-male professionals and civil servants are irredeemably compromised in Donald Trump's eyes. Judges are disqualified from service because of their ethnicity; women Presidential candidates succeed only because of their gender; the President of the United States is under suspicion as illegitimate and alien because of his skin color and heritage.
Donald Trump's candidacy is the latest chapter in a troubled narrative many decades in the making. In another era, civil society institutions such as the academy, the free press and the judiciary were counted on to safeguard constitutional democracy. That this is no longer the case cannot be blamed solely on Trump. Donald Trump's candidacy has profited from the fears of people living precariously and a political culture of spectacle and cynicism, both of which long predate his emergence as a candidate. The impulses and ideologies that animate the Trump campaign will not disappear once he is defeated in November. It is all of our responsibility to heal the rifts exploited by the Trump campaign, building an inclusive civil society in its place. Along with Historians Against Trump, groups like Writers On Trump and Citizen Therapists are organizing in defense of the ideals in which their professions are grounded.
We have a professional obligation as historians to share an understanding of the past upon which a better future may be built. This means equipping the public with historical skills and narratives that are "factual, accurate, comprehensible, meaningful, useful, and resistant to cynical manipulators who sell snake oil as historical truth." When Donald Trump accepts the Republican nomination on July 21st, a Grand Old Party born out of the struggle for abolition and justice will have succumbed to snake oil. We are here to say, "No more." Join us in standing up to Trump—for our history, for our future, and for each other.
Historians Against Trump Organizing Committee:
Brian Dolber
Amy Harth
Caroline Luce
David Schlitt