NewHope Hillsborough - The Future
65
signers.
Add your name now!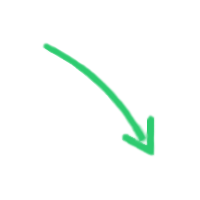 65

signers.

Almost there!

Add your voice!
Maxine K.
signed just now
Adam B.
signed just now
As Benji said in our campus meeting on October 16…methods change but missions never do.
"Reach, Teach and Release" has been the driving mission of this church for many years, and it's a mission that has deeply affected our lives. For some of us, NewHope was the first church that ever reached us with the gospel and it's the only church home we've ever known. For others, NewHope has been a place that's taught us more about the Bible as we've deepened our faith and relationship with Jesus.
For some Hillsborough members, there's an excitement about moving to the Durham campus. Maybe it's something like the feeling of getting called up to big leagues, or the nostalgia of returning to a place that they once called home.
For others among us, the "#forhillsborough" that we've been wearing on our shirts for years is no longer just a slogan on apparel, it's been tattooed on our hearts. For this group, we believe that now is the time to use a new method to fulfill the "Release" part of the mission…as a church plant (and sister church of NewHope) that continues to reach and teach the Hillsborough community.
While we're still grieving the loss of the Hillsborough campus, and still processing the mere concept of a future where we're not directly part of the NewHope body as we've known it, we believe that returning to the Durham campus isn't where the Holy Spirit is leading our families.
We believe that it's vital for our kids to be in church primarily with the same kids they go to school with. This will help them develop solid friendships with fellow believers so that they can better navigate their childhood, teenage and young adult years in an increasingly hostile world.
We believe that the opportunity to invite local friends and neighbors to church becomes much more difficult when we're attending church 30+ minutes from our homes.
We believe that the intimate nature of a local congregation allows us to create an environment that's more suited to effectively connect with the people that live in the Hillsborough community.
We desire to be part of a church that's known and valued in our local community, a dynamic that's difficult to achieve with a church as geographically distant as the Durham campus.
Just as the Israelites had no choice but to trust God to guide them with each individual step as they crossed the Red Sea, we don't know yet what our next step will be. Our hope is to partner with NewHope as we launch this new sister church, with NewHope leadership providing prayers, encouragement, and, if possible, financial support.
Think of us as a recent college graduate who's been living in Dad's basement. But Dad just decided that he's going to sell the house and move to another town. Sure, we could just move with him…or we could recognize this as an opportunity to spread our tiny wings and finally fly out of the nest. But no matter where we fly (even if we're not initially great at it), we want Dad to be proud of us. And we want him to still be excited to play football with us in the backyard when we're home for Thanksgiving.
While Keith Barreto hasn't participated in these discussions about the future of the Hillsborough congregation, our group's desire is for him to be the leader of this new movement. We see his gifts as a speaker and appreciate his heart as a servant and shepherd. And while we don't expect him to have already perfected every skill that he'll need to lead a movement this like, we have a team of people ready to lead with him and help carry the burden.
We have dozens of logistical questions that we don't yet have answers to. But if we had the answers now, it wouldn't be a step of faith. We do have a strong core team of people ready to invest their time and treasure into this new venture.
We hope that this can be the start of a fruitful conversation. Please prayerfully consider NewHope's participation in a partnership like this as we seek to continue the mission with a new method.