hillary for vice president
18
people have signed this petition.
Add your name now!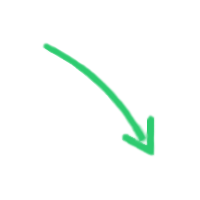 18

people

have signed.

Add your voice!
Maxine K.
signed just now
Adam B.
signed just now
PETITION DRAFT HILLARY FOR VICE PRESIDENT HILLARY CLINTON FOR VICE PRESIDENT A WOMAN FOR VICE PRESIDENT A GLOBAL PETITION with Attached Open Letter (hillaryforvicepresident.webs.com/whybarackandhillary.htm) HILLARY FOR VICE PRESIDENT! WHY JOE MUST STEP ASIDE AND BARACK AND HILLARY (OR SOME PROMINENT WOMAN) MUST SERVE AND RUN TOGETHER IN 2012 (and HILLARY OR SOME DEMOCRATIC WOMAN MUST RUN WITH a MAN AS COPARTNER PRESIDENTS in 2016), sweeping women and minorities and a redeemed, fairer majority into fair, anthropologically glass ceiling breaking representative office: the Chief Executive has never included a woman and needs urgently and belatedly to repair that, Congress is a shocking 71st ranking unrepresentative unbalanced 17% female and 83% male, there few women and virtually no minority Senators, the Cabinet does not have a representative number of women, and America has fallen behind on the economy, family leave, and healthcare as a result of the lack of fair representation and urgently must catch up and lead again, with Barack and Hillary as Partners, for the sake of nation and world/planet. (The Open Letter also includes ways to email and phone Barack, Hillary and Joe and their Partner-Spouses and Families). If Hillary won't cooperate (and the whole world should be insisting Barack offer it to her and she not refuse - at least without getting behind some other woman if not herself - before accepting her alleged refusal, because she (and Barack and the Dems) owes it to party, country and the whole world's women - in fact. both genders -  to run or support a woman for VP now), Barack has a party full of excellent women: the women of his Cabinet, 12 Democratic women Senators, 51 Democratic women Congresswomen many who have served many terms, several current and recent Ambassadors, Marie Wilson or another woman profiled in recent years by the White House Project to choose from, but he should run with some brave woman or he will lose the independent and moderate Republican women's vote and may needlessly lose the election!) JOE BIDEN SHOULD BE PUBLICALLY URGED TO TO STEP ASIDE FOR SOME WOMAN. PETITION HILLARY FOR VICE PRESIDENT. PETITION HILLARY CLINTON FOR VICE PRESIDENT. A WOMAN FOR VICE PRESIDENT. INSIST ON IT NOW OR DECRY THE ELECTION AS A FAILURE FOR DEMOCRACY AND BOTH GENDERS. DON'T LET BARACK and/or HILLARY and the DEMOCRATS refuse to call for a woman for VP in 2012!

Sponsor
Friends (and we're all distant relatives) of Barack and Hillary; Rachelle OneFamily Miller Ph.D. and Andrew Miller for All Our Sisters...and Brothers, too.
Links