Hilary Duff
23
people have signed this petition.
Add your name now!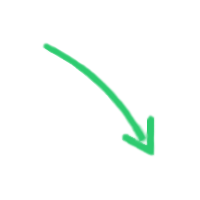 23

people

have signed.

Add your voice!
Maxine K.
signed just now
Adam B.
signed just now
Hilary Duff- what can i say well theres a lot! Shes a fake! Her singin stinks and so does her acting. I think the world would be so much better without her clogging it. I can\'t understad how some people can like her. Well thats just my opinion- heres other opinions: \"Her movies annoy me so much! They are always unrealistic teenage movies. I\'m a teenager, and I know the real life a teenager lives. Duff doesn\'t represent a young girl\'s life very well.\" \"Her music is just so wierd. It will get stuck in my head (in a bad way), and it will never get out. Her song with her sister \"Our lips are sealed\" is so damn annoying! Her voice is so average, it doesn\'t blow me away. Some people will say \"Oh but her album was the top of the list for a while\". A lot of artists have reached that point and have done better. Whats the bid deal\" \"How she acts in life. We all know that she got into fights with L. Lohan and Avril. and others. She insulted Amy Lee from Evanescence on her album cover and her, saying she was freaky, My flame of hate increased because she insulted Amy Lee, Evanescence is one of my fav. bands. She fighting with everyone! She should just focus on her own carrer and not on the once of others! I heared her in an interview and she was making herself look better and Lohan look like she was obsessed with fighting with her. Lohan once said that she wanted to come to a truce.\" \"Alright we gotta hunt this chick down! She has wasted the people\'s time making shit movies and has hurt their ears with her voice! Wanted Dead of Alive!... You get 50 bucks if it\'s dead!\" Well you can have your own opinion and i respect that but Hilary Duff is not takin over the world! over my dead body! also if ur a hater or u wanna see other reasons people hate her check out the Duff Hater Site.
Sponsor
e-mail me if u wanna vent! xpacsunx2@netscape.net
Links
http://groups.msn.com/ADuffHaterSite This is the coolest site about HAters i could find. Check it out!